Monica Galetti takes on seafood ambassador role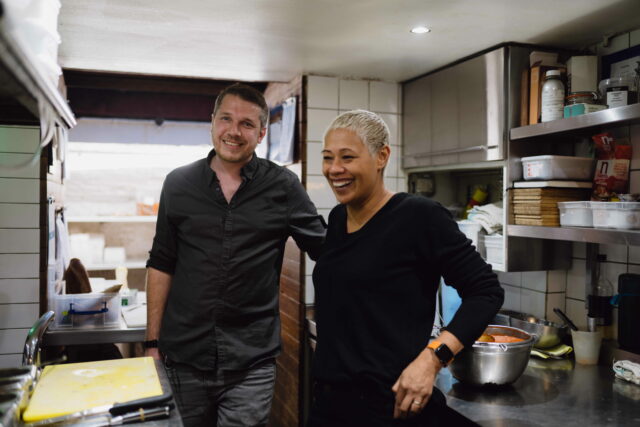 Acclaimed chef Monica Galetti has been named as an ambassador for Scottish seafood, in the first appointment of its kind in the industry.
As a leading chef and restaurateur, Monica will be tasked with encouraging buyers, restaurant owners and chefs across the UK to purchase and serve more seafood from Scotland by promoting its quality, flavour and versatility.
Seafood from Scotland has created a new information hub for the Sea the People campaign which includes professionally filmed clips from Monica's experiences in Scotland, a video interview on why she got involved with the campaign, and specially created seafood recipes for chefs to try out in their own premises.
Monica Galetti was a judge on BBC's MasterChef: The Professionals between 2009 and 2022, and she is now chief proprietor of London restaurant Mere.
She is a passionate advocate of premium, responsibly sourced seafood and is calling for more of Scotland's fish and shellfish to stay in the UK. In preparation for this flagship role, Galetti spent time travelling around Scotland's coastal communities, meeting the people who devote their lives to their craft, and forming professional relationships with fishers and processors, entrepreneurs running harbour cafes, oyster growers, fish smokers and salmon farmers.
Monica Galetti said: "Sea the People is vital because, at its heart, the Scottish seafood industry depends on these men and women to maintain and grow its premium status.  I am in awe of their knowledge and skills, and their commitment to provenance at every stage of the supply chain.
"I would love to see UK restaurants and retailers stocking more Scottish fish and shellfish – fished or farmed.  At present around 80% is exported.  We have a collective responsibility to introduce different species to consumers, in a way that encourages them to look beyond the familiar.  For me, Scottish seafood is synonymous with the best quality in the world, and we definitely need to be shouting about it."