Minister's £20,000 boost for women in aquaculture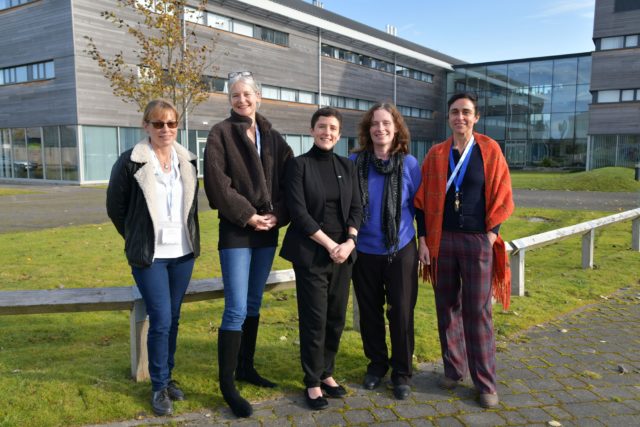 THE Scottish government has pledged to support an initiative to boost career opportunities for women in aquaculture, with the announcement today of £20,000 funding.
The investment was unveiled by Mairi Gougeon, Scotland's minister for Rural Affairs and the Natural Environment, at the opening of the Association of Scottish Shellfish Growers conference in Oban.
Gougeon had earlier visited the Scottish Association for Marine Science (SAMS), also in Oban, where she met representatives from Women in Scottish Aquaculture (WiSA).
The group has already attracted £30,000 of industry sponsorship and plans to use the money to encourage more women to enter the sector, provide a supportive network across industry and academia, and support partners to harness the potential of women in aquaculture.
The government funding will go towards creating an online platform to support the membership network, as well as supporting a mentoring programme.
'In any professional industry it is important to nurture a workforce that is diverse, and that means having a healthy gender balance,' said Gougeon.
'Women in Scottish Aquaculture was developed in close collaboration with industry because there is a growing desire by all to break down the barriers stopping women from moving into in this thriving sector.
'The funding I am announcing today will help to kick-start this work. I hope it will lead to many more women considering a career in aquaculture.'
WiSA membership is open to anyone, of any gender, studying or working in Scottish aquaculture, and most of Scotland's producers have vowed to back the network, which was launched following a follows a SAIC (Scottish Aquaculture Innovation Centre) consultation.
SAIC CEO Heather Jones said: 'It's been fantastic to secure financial support for this initiative from both the Scottish government and the aquaculture industry in Scotland.
'The resources announced today will allow us to build capacity, confidence and capability amongst women working in Scottish aquaculture.
'Diversity matters – research shows that it can significantly impact business performance, with companies that commit to diverse leadership likely to be more successful than those who don't.
'Equality is a universal value that Scotland champions and SAIC is proud to be a founding member of the Women in Scottish Aquaculture network.
'We're committed to delivering positive change through this initiative over the next five years.'
The ASSG conference is on today and tomorrow at the Corran Halls in Oban.
For more information on WiSA, visit www.scottishaquaculture.com or follow the conversation on social media using #DiversityMakesUsWiSA.