Minister to meet Shetland skippers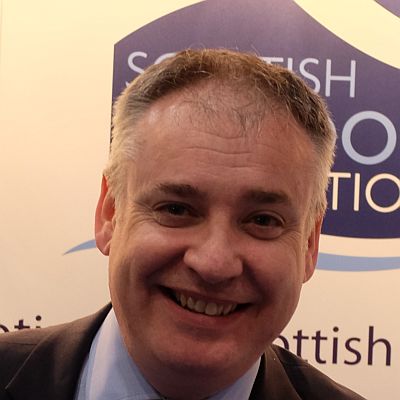 THE discard ban must be implemented in a way that does not damage the viability of the Scottish fleet and which is workable for fishermen, said Scottish fisheries minister Richard Lochhead ahead of a visit to Shetland this afternoon.
'The fishing industry is very important to Scotland's economy and contributes over £400 million in revenues a year,' he said.
'It supports a lot of jobs in Shetland, it is great to hear that the fishing has been good over the last year, with further quota increases across many of our key stocks promising to keep businesses buoyant.
'This brings confidence and it's great to learn that new vessels are being brought into the Shetland fleet and that Shetland has just had its record year for fishing. I'm hopeful that we can see revenues grow further, adding to fishermen's bottom line and creating further good quality jobs.'
But he acknowledged a 'variety of challenges', including the landing obligation.
'If we get it right, this measure will enable us to overcome the ecological madness of dumping perfectly good fish dead back into the sea, to the benefit of both fishers and consumers.
'But we need to implement it sensibly. That's why I'm in Shetland to meet local skippers and understand from them what the real world issues are.'
The minister will also discuss the current review of fish quota management.
'We want to create a platform for sustaining jobs and paving the way for the next generation of young skippers, by providing an environment in which new businesses can secure the quota they need to get off the ground and add to the health of Scotland's fishing fleet, in a way which spreads the wealth offered by our abundant fishing grounds.'
He will meet members of Shetland Fishermen's Association (SFA) at the NAFC Marine Centre in Scalloway.
Association chairman Leslie Tait told Shetland News: 'We're pleased that Mr Lochhead is coming to Shetland and that he will spend time hearing directly from fishermen.
'His visit coincides with better times for the industry – good stocks have bred confidence, so significant investments are being made once again.
'However, it is vitally important that the discard ban and possible changes to quota allocations don't jeopardise these positive developments, and we will be raising these issues with the minister.
'Fishing is incredibly important both to the Shetland economy and the wider Scottish economy – a third of the whitefish landed in the UK is caught within 100 nautical miles of Shetland.'
Among the other issues that will be raised with Mr Lochhead are the Faroese mackerel quota and inshore fisheries.