Meat giant could be lining up bid for Australia's Huon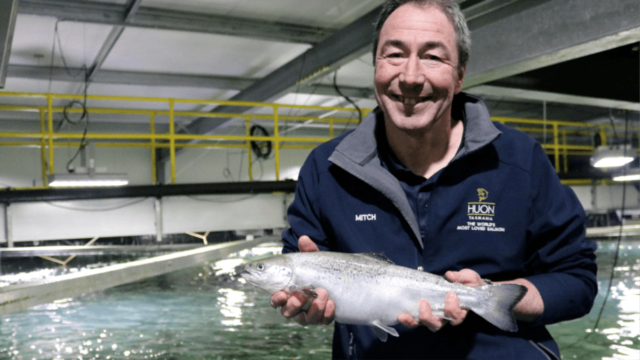 The Brazilian meat processor JBS is reported to be ready to make a bid for the Australian salmon farmer Huon Aquaculture.
Southern hemisphere newspapers including The Australian and Mercury suggest that, following the acquisition of an Australian pork business the meat giant is looking at going into the salmon farming business.
So far, there is no word from either Huon or JBS, but if it does follow up its interest with a formal bid it will not be the first meat company to turn its attention to fish.
A few years ago the large UK meat business Hilton Foods bought Grimsby-based Seachill from its Icelandic owners. Seachill's best known company is the Saucy Fish brand, but is also a major supplier of salmon and other fish to Tesco.
Then Young's Seafood, also based in Grimsby, joined forces with the Anglo-Irish pork producer Karro Foods before both were snapped by the Canadian food giant four months ago.
Based in Tasmania, Huon is Australia's second largest salmon farmer. In late February it reported it had received "unsolicited approaches" after reporting half year losses of AUS $95.3m (£44m) caused by the drop in salmon prices due to the pandemic. But it did not disclose the name of the potential suitor.
Huon Aquaculture was founded in 1986 in Southern Tasmania by the Bender family, farmers who wanted to diversify from agriculture.
Once there were several salmon businesses in Tasmania, but Huon remains the only continuous family owned company.
Based in Sao Paulo, Brazil, JBS is the world's largest meat processor by sales, producing factory processed beef, chicken and pork.