May date option for Boston show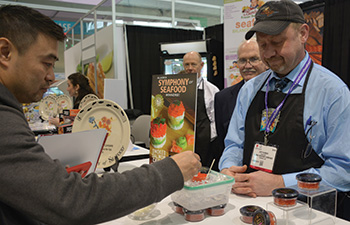 THE organiser of the postponed Boston and Brussels seafood exhibitions has suggested possible new dates for the American show as soon as May, it was reported today.
According to Intrafish, Diversified Communications has suggested two options in a survey emailed to exhibitors.
Option one is May 31 to June 2, and option two is the later date of September 22-23, which would cut the event to two days. The venue, the Boston Convention & Exhibition Center, would remain the same.
Diversified Communications called off the Boston expo last week as the coronavirus outbreak spread, and on Tuesday this week it took the 'difficult decision' to also postpone Seafood Expo Global, due to be staged in Brussels from April 21-23.
When announcing the Boston cancellation, the organiser said it would provide new dates for the event on March 18.
There has been no word yet on alternative dates for the Brussels exhibition, the world's largest seafood show, which attracted almost 30,000 visitors from 155 countries last year, and is due to move to Barcelona in 2021.