Mass mortality at Atlantic Sapphire's Danish pilot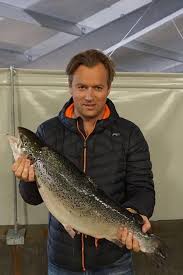 SOME 227,000 salmon have died at the Danish site of land based farming pioneer Atlantic Sapphire.
The company lost the fish at its commercial pilot facility over the weekend, according to a statement posted on the Oslo Stock Exchange.
'Preliminary analysis, subject to further verification over the next days, indicates higher nitrogen levels than desired as the cause of the event, which has been addressed in design modification,' the company wrote.
The rest of the Langsand Laks farm, which produces in total about 3,000 tonnes a year, was unaffected 'due to the segregation design to have various independent systems'.
Atlantic Sapphire, which is developing the world's largest RAS (recirculating aquaculture system) salmon farm in Miami, Florida, said the mass mortality in Denmark had pushed back harvesting by four months.
'This incident demonstrates the importance and challenges of finishing commissioning of all Bluehouse systems while already in operation, as well as the value of having multiple independent systems for biological risk diversification reasons,' stated the company.
'At the same time, the company's strategy to have its Danish pilot farm as R&D facility proves immensely valuable in testing designs and identifying issues in this first and largest ever land based, RAS (recirculating aquaculture system) salmon farm in the world.
'Upon completion of the US phase one facility this year, with the expected annual output of 10,000 tons (head on gutted) salmon per year, Atlantic Sapphire will have a total of six independent grow-out systems in the US alone, limiting the risk of any systemic contamination to only about 15 per cent of total output.'
Langsand Laks lost its entire grow-out stock in 2017. At the time, Atlantic Sapphire CEO Johan Andreassen said: 'The best way to reduce these outbreaks is to build more independent systems in future designs.'
The incident in Denmark saw the company's share price drop by more than 16 per cent within hours of trading, wiping millions off the value of the group, Intrafish reported.
Atlantic Sapphire's shares fell to NOK 93.40 ($9.97) on the Oslo Stock Exchange by 11:30am today, putting its market capitalisation at NOK 7.912 billion ($846 million), more than $155 million off its Friday close. Today's share price is the lowest since September last year.