Måsøval sets out plans to go public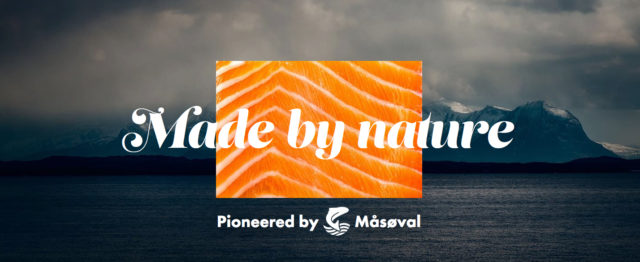 Måsøval AS, one of the early salmon farming pioneers, has become the latest in a long line of seafood companies to apply for listing on Oslo's EuroNext growth market.
Måsøval said it intends to raise NOK 825m (£70m) in various stages through a planned private placement in new and existing shares. The subscription price has been set at NOK 32.90, valuing the business at NOK 3.2bn.
The money will be used to fund growth in Norway and in Iceland, where it has extensive interests. In particular, a statement from the company said, the funds raised will be used for:
acquisition of minority shareholders in the existing operating companies Måsøval Fishfarm AS and Gunnar Espenes Fiskeoppdrett AS;
acquisition of a licence from Pure Farming AS; and
purchase of 65% of the shares in the sales and processing company Pure Norwegian Seafood AS.
The company's Chairman, Lars Måsøval, said: "We intend to be a leading owner in the future, but with that said, we think it is nice if others have faith in what we have achieved so far in the company's history and hope that new shareholders find our company interesting to invest in. That such strong cornerstone investors have already emerged is a great vote of confidence in Måsøval AS."
The Euronext Growth market is enjoying one of the busiest periods in its relatively short history, with aquaculture businesses lining up to attract investors. Just last week SalMar successfully raised NOK 2.7bn (£230m) to funds its own growth plans.
Based on Frøya, at the far end of the Trøndelag coast in central Norway, the family owned company is almost 50 years old. It was established in 1972 when founder Karsten Måsøval nailed together his first salmon cages – just two years after the birth of commercial salmon farming.
Måsøval currently harvests around 17,000 tonnes of salmon a year, but is keen to expand and has recently purchased new licences.
In its recently published annual report, company CEO Asle Rønning, said operationally, 2020 was a good year for Måsøval despite coronavirus.
"We achieved all of the key goals set by the board in our action plan and we achieved a salmon survival rate of 93%, which is significantly higher than average for both the region and the country."
He added: "We are carrying out the positive trend from recent years and we are maintaining good biological control. Good fish health has provided good growth (in 2020)."
Måsøval is also involved with a project known as Aqua Semi, a partially submersible, semi-closed, steel built production unit for salmon, which it says will generate better fish health and faster growth.
The company is wholly owned by Måsøval Eiendom AS, which will continue to be the majority owner even after the listing.
The Måsøval family also own more than 50% of the shares in Ice Fish Farm of Iceland, which is listed separately in Oslo.