Måsøval falters in Q3, Gigante construction continues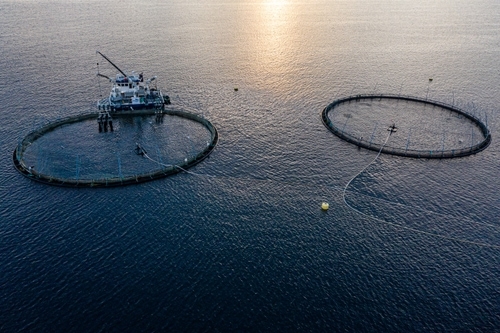 Two more Norwegian salmon producers, Måsøval and newcomer Gigante Salmon, have announced their figures for the third quarter of 2022.
Måsøval saw its operating profit halved to NOK 61.9m (£5.25m) compared to NOK 120.6m (£10.2m) reported in Q3 last year.
Turnover ended at NOK 377.6m (£32m), against NOK 483.1m (£41m) 12 months ago.
The company has been hit by a difficult biological situation during the period, largely due to sea lice, leading to higher operating costs.
Måsøval has also shelved its Aqua Semi development project, a steel, semi-submersible, semi-closed production unit for salmon at exposed, high-energy sites. The company said the decision was due to the Norwegian government's proposed ground rent tax on marine fish farms.
Måsøval slaughtered 4,863 tonnes during the quarter, down from 7,265 tonnes in the third quarter last year.
The company is now cutting its guidance slightly and expects to harvest 22,200 tonnes for this year.
Meanwhile, there was better news from Gigante Salmon, a land-based salmon farming company with its first production facility under construction on Lille Indre Rosøya in Rødøy, Norway.
Gigante's site is under construction and the company reported no revenue for Q3, but said the project is moving forward in accordance with the plans and in line with planned and approved cost limits. Blasting resumed in September. Heavy construction activity, including blasting, is expected to be complete by 28 February 2023 .
The company has signed contracts for land-based feeding facilities (Aquagroup), a feed supply agreement (Skretting) and in-let water pumps (Xylem).
Gigante Salmon said: "Our first smolt which will be released in autumn 2023 is now in production.
The juveniles are expected to hatch in the beginning of December, to be ready for delivery in September 2023. Gigante Salmon Rødøy has ordered 1.1 million smolt from this batch.
CFO Rune Johansen said: "As the group is still at the development stage, Q3 sales revenues were, for the second year running, zero NOK."
He added: "Gigante Salmon is in a strong, financial position, with both financing for construction phase granted and long term financing granted, in addition to a biomass build-up working capital of NOK 140 million [£11.9m].
"We are pleased that investments in Gigante Salmon Rødøy are progressing according to plan, and we still expect first release of smolt in autumn 2023."