Markdown on shares hits NTS earnings for 2020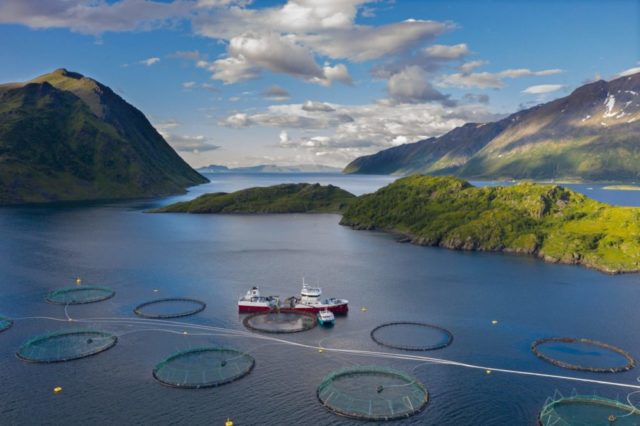 The large shipping and aquaculture services group NTS ASA has unveiled a pre-tax loss of NOK 74 million (£6.1 million), compared with a profit of almost NOK 2 million a year ago. Profits for the third quarter of this year were, however, significantly up on the same period for 2019.
The pre-tax loss for 2020 is said to be due to a negative value adjustment of shares totalling NOK 259.3 million (£21 million).
NTS did, however, produce a third quarter operating profit of NOK 118 million, around NOK 100 million higher than in the same period in 2019. The group generated NOK 700 million (£58m) in total operating revenues in Q3 of 2020, compared with NOK 410.5 million (£34m) in the same period last year.
NTS is the owner of 10 salmon farming licences and processing facilities through its Midt-Norsk Havbruk (MNH) side of the business. It is also a major shareholder in Norway Royal Salmon. It was confirmed last month that MNH was holding exploratory merger talks with Norway Royal Salmon, but MNH indicated it may be a while yet before there is an outcome one way or the other.
NRS chairman Helge Gåsø, who has been involved with several different companies, is also thought to be one of the largest shareholders in NTS.
NTS said 4,780 tonnes of gutted fish were slaughtered by MNH during the period, compared with 5,326 tonnes a year ago.
The lower harvesting volume was mainly due to the fact that the fish harvested in the quarter have been characterised by a lower average weight as a result of PD (pancreas disease).
It also said coronavirus had put price pressure on salmon, as well as additional work to ensure the transport of salmon to the market. In addition, the delivery of new wellboats had been partially delayed due to the pandemic.
The planned harvest volume in 2020 is 16,000 tonnes, of which 12 per cent of the volume is price assured, 2,500 tonnes lower than previously reported.