Marine Harvest plans China fast food outlets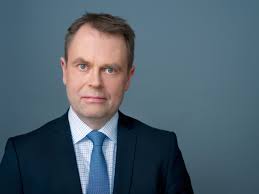 MARINE Harvest is planning to open hundreds of fast food salmon restaurants throughout China and Taiwan over the next seven years, the company has confirmed.
The world's largest salmon producer believes the move could generate up to £1.5 billion (16 billion Norwegian kroners) by 2025.
Norwegian salmon sales to China are starting to open up now that relations between the two countries have thawed, following tensions over the jailed Chinese dissident Liu Xiaobo.
News on the development filtered through to the North Atlantic Seafood Forum in Bergen last week.
Marine Harvest's executive vice president for sales and marketing, Ola Brattvoll, told the Norwegian publication Dagfens Naeringsliv that the company is also planning to launch a new brand throughout China called Supreme Salmon.
This would be sold through a chain of up to 2,000 restaurant outlets, as well as in branded consumer packs sold in grocery stores.
Marine Harvest is not the only Norwegian business planning a big move into the salmon restaurant business.
In November a new company called Pink Fish opened in Oslo with what it says will be the first of 1,000 such restaurants.  But while South East Asia is on its target list, the initial focus will be on Norway, the UK and Europe. Pink Fish is currently seeking investors to help finance its ambitions.
Marine Harvest will almost certainly have its own cash reserves to get its restaurants off the ground. It believes salmon is ideally suited to Chinese style cooking with its risottos, fried rice and noodle bases. It will also control the supply chain, providing salmon from its own farms.
China also has a surging middle class which, like its European counterpart, is less inclined to want to cook at home and has money to spend on dining out.
Brattvol said: 'We believe this has a great potential and that in five to eight years we can build it up to 2,000 restaurants across China.
'Call it 'casual fast food', it has a higher price segment than the likes of MacDonalds or Pizza Hut, but we believe we can provide a good quality, healthy meal at an affordable price.'
Many of the restaurants are likely to be operated on a franchise basis.