Marel reports strong Q2 order book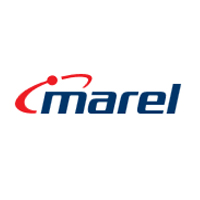 A STRONG order book helped Marel, the  leading global provider of advances seafood and food processing systems, deliver solid second  quarter results, although  they were down on the same period last year.
The company reported Q2 revenues 244 million euros (264.2 million euros in Q2 2016) The EBITDA was 44.2 million euros or 18.1 per cent of revenue compared with 18.3 per cent of revenue in 2016. The order book currently stands at 418.9 million euros, substantially up on last year's Q2 figure of 306.5-million euros. The Marel board has  authorised  the management to purchase own shares for nominal value of 15 million euros to be used as payment for potential future acquisitions.
CEO Arni Oddur Thordarson: said: "Due to product mix and timing of deliveries of large orders, revenue in Q2 2017 was at a lower level than we expected going forward. Revenue and operational profit for the first six months of the year were at a similar level as for the first half of 2016. Marel's competitive position is strong and market conditions are good, resulting in a 17 per cent  increase in order intake in the first half of the year compared with the same period last year.
Meanwhile, Marel has agreed to acquire Sulmaq, a Brazilian meat primary processing equipment provider. The aim is to strengthen Marel's position in Central and South America and ensure better access to a large and growing market for beef and pork. Sulmaq's annual revenue is around 25 million. The acquisition is expected to close in the third quarter of 2017, subject to customary closing conditions. In the short term, the acquisition is not expected to have material impact on Marel's financial results.
Marel says that  in partnership with its customers, is transforming the way seafood and food is processed by enabling our customers to deliver affordable and high quality food in a sustainable way. "
We are as well strengthening our position in South America with the acquisition of Sulmaq, which has been at the forefront of providing primary meat solutions in the region. Marel has had great success in the poultry and fish market in South America over the last two decades and is now gearing up for further growth in this 600 million people region".