Marel order book never higher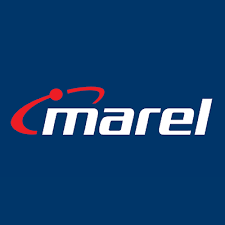 THE head of Marel, the global seafood and food processing equipment supplier, has declared that its finances remain string and order book remains have never been higher despite the challenges posed by Covid-19.
CEO Arni Oddur Thordarson today announced revenues of 302 million euros (€) for the first quarter of 2019 coupled with an 8.4 per cent EBIT margin. He said:
'The company's financial position and cash position are firm. Advanced product offerings and extensive sales and service networks enable us to serve customers around the world during these times of turmoil. Orders received in the quarter have never been higher, amounting to €352 million, which was well distributed between larger projects, standard solutions and spare parts. Strong cash flow is partly used to systematically build up safety stock of manufacturing components and spare parts to ensure a steady supply and short delivery time.
'As we have ensured continuity in Marel's operations and our customers, we have focused on the safety and well-being of our staff and their families. We have had to adapt to new realities, show resourcefulness and utilize technology solutions to an even greater extent than before. Much of what we do now will bring lasting change for good. For example, we now offer remote support for service and device setup, launched Marel Live, a new digital platform to promote the company's products and services, and held an annual general meeting on the appointed day where shareholders could participate and vote electronically.'
Marel, which also specialises in state-of-the-art salmon processing equipment, said it had shown great resourcefulness in customer service, adding that the need for safe and traceable food produced in a cost effective and sustainable way had never been greater in the light of the current crisis. The company, said the report, had been putting in special measures as far back as January and has been building up remote support facilities at strategic points, along with supplies of spare parts.