Maltese firm boosts African presence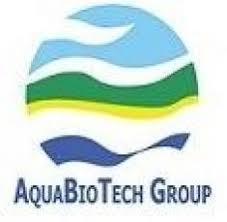 MALTESE based AquaBioTech is to hold an aquaculture workshop in Cameroon later this month as part of its African development strategy.
The event will take place during the Cameroon International SME Trade Fair (PMEXCHANGE), in Douala on November 22.
The trade fair attracts more than 150 exhibitors and brings together SMEs and multinational companies, as well as thousands of visitors from across Cameroon. It is organised by Enterprises of Cameroon (ECAM) every two years.
The three-hour workshop – titled Aquaculture Opportunities in Cameroon – will cover various topics, from production and operational issues to profitability, opportunities, sharing good practices and the success factors for the aquaculture business.
'It is our intention to share our knowledge with local stakeholders and try to improve things within the country's aquaculture development,' said George Mantas, business development director of the AquaBioTech Group.
'The country needs to build its aquaculture industry with strong foundations, and know-how is one of them.
'This year, the successful World Aquaculture 2017 event, which was held in Cape Town and was organised by the World Aquaculture Society, set the tone for the coming developments on African aquaculture. '
He said a number of leading fish feed companies had recently launched new projects in African countries that were beneath the radar just a few years ago.
'The experience we have from our work in Africa is valuable and worth sharing. We need to be responsible and look at long-term sustainability and profitability in aquaculture, and ensure that our partners understand that well.'
The AquaBioTech Group is working on a number of aquaculture projects in sub-Saharan Africa, including a EuropeAid funded initiative in Uganda, and the VicinAqua project, which supports aquaculture developments in Lake Victoria, involving Kenya, Tanzania and Uganda.