Major salmon merger looms?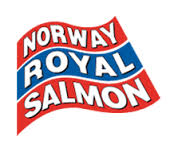 A mega-marriage between two, possibly three, fish farming companies could be on the cards.
Norway Royal Salmon and Midt-Norsk Havbruk have confirmed reports that the two companies are talking about a merger, with a possible third as yet unannounced company becoming involved.
Rumours have been circulating for some time and now the disclosure has set more than a few hares running within the Nordic salmon farming sector.
A brief statement said that exploratory talks were taking place and so far there had been no outcome. Any additional information would be issued at the appropriate time.
Founded in 1992 Midt-Norks Havbruk was acquired by the larger and fully integrated NTS aquaculture group in 2017. In August NTS, which also has fish farming interests in Iceland, said it was carrying out a strategic review of certain parts of the business to prepare for further growth.
NRS chairman Helge Gåsø, who has been at the helm of several different companies, is also thought to be one of the largest shareholders in NTS.
It also reported a big increase in second quarter revenues from NOK 415 million (£34.2 million) to NOK 641 million (£53 million).
Norway Royal Salmon was also founded in 1992, initially as a sales and marketing company, following an initiative by 34 fish farming companies. Expansion has been extensive and impressive since then and it recently reported second quarter operating revenues of NOK 1.3 billion (£107 million).
It is not clear if Covid-19 has helped triggered these merger talks in any way, but it is certainly making aquaculture businesses think hard about the future, particularly as the outlook around the pandemic and its long term impact on trade seems so uncertain.
It may be the end of the year before the results of the merger talks become known.