Major expansion from Icelandic salmon company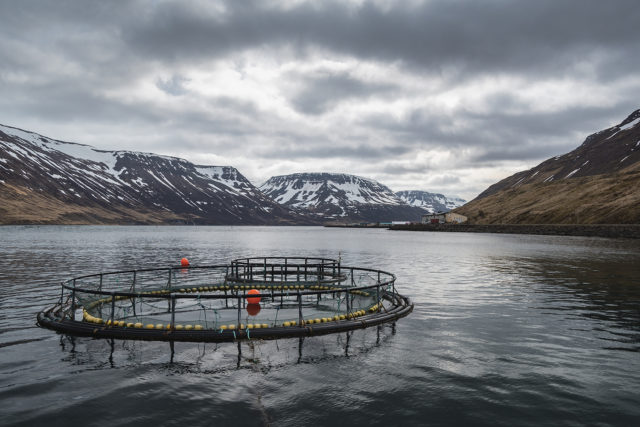 ICELAND'S determination to be a major player in salmon farming has taken another big step forward with the announcement that the company Fiskeldi Austfjarða hf, which trades under the name Ice Fish Farm, has received provisional clearance to add another 7,000 tonnes of biomass in the east of the country.
The company already has an operating licence for just over 20,000 tonnes at two locations in the region. This latest development will be centred on a small former fishing community known as Stöðvarfjörður, situated 385 miles east of the capital Reykjavik and which has fewer than 200 inhabitants. Since the loss of conventional fishing most of its young people have left for brighter lights so the investment will almost certainly be welcomed as an important economic boost.
An environmental impact study says there is no significant risk to the habitat or any wild salmon population because the farm will produce infertile fish. It also points out that Iceland has a good record on containing salmon related diseases through vaccination.There is mussel breeding nearby, but that too is unlikely to be affected.
The assessment report states that the company says farming will be located to the south of the fjord and will take place in powerful breeding cages 50 metres id diameter and 160 metres in circumference. These have a number of advantages over smaller cages and are better able to withstand strong seas which are a feature in that part of the country.
The report adds:
'Taking into account general environmental conditions, the organisation of the farm and a low incidence and size of wild stocks, any impact can be considered to be negligible.'
Norwegian owned, Ice Fish Farm was listed on the Oslo Stock Exchange recently amid strong demand from investors for its shares.