Mairi Gougeon takes on Rural Affairs role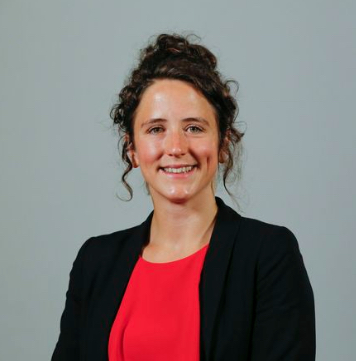 Scotland has a new Cabinet Secretary for Rural Affairs and Islands, following First Minister Nicola Sturgeon's post-election reshuffle. Mairi Gougeon takes on the brief, which includes responsibility for aquaculture, succeeding long-serving Secretary Fergus Ewing, who is stepping down from the Cabinet.
Mairi Gougeon is MSP for Angus North and Mearns. She has been a member of the Scottish Parliament since 2016 and was appointed as Minister for Rural Affairs and the Natural Environment in 2018, before being promoted to Minister for Public Health and Sport in 2020. Her new post includes responsibility for agriculture, food and drink policy, fisheries and aquaculture as well as cross-government coordination of policies for island communities. She is the only junior minister promoted to the Cabinet in the latest reshuffle.
Fergus Ewing had served as Cabinet Secretary for Rural Economy from 2016, having held junior ministerial posts from 2007 onwards.
Nicola Sturgeon said: "He has brought diligence and endeavour to all of the jobs he has held. In particular, he has worked tirelessly with and on behalf of Scotland's rural sector over the past five years since the Brexit vote, fighting their corner at every turn. Fergus has been a champion for Scotland's farmers and crofters during one of the most difficult, challenging and uncertain periods our agricultural sector has ever faced, and he has the gratitude of many in the industry for his efforts to protect their interests."
Tavish Scott, Chief Executive of the Scottish Salmon Producers Organisation also paid tribute to Fergus Ewing. He said: "The fish farming sector has had a productive, thoughtful and positive relationship with Fergus over five years. We greatly valued his can-do attitude and will miss his drive and enthusiasm. Our entire sector wishes Fergus best wishes for the future."
Scott also welcomed the appointment of Mairi Gougeon, saying: "The Scottish Government has been hugely supportive of fish farming in our commitments to be net zero in greenhouse gas emissions by 2045 and to lead the Covid-19 recovery as Scotland's largest food export. We are delighted that Ms Gougeon has been appointed to the Cabinet with responsibility for aquaculture and rural issues and the Islands.
"I will be asking for an early meeting with Ms Gougeon so we can start work on the SNP's welcome manifesto commitment to regulatory reform and the myriad of other pressing issues affecting our members.
"It is particularly important that this manifesto commitment is in the 100 days plan that the First Minister has already announced and I look forward to working with our new Cabinet Secretary on that important change agenda."
James Withers, used Twitter to welcome Mairi Gougeon's appointment, saying: "A warm welcome to @MairiGougeon as the new Cabinet Secretary for Rural Affairs & Islands (and food and drink!). Well known across the sector from her time as Minister. Will be great to have that knowledge back as farming, fishing, food & drink takes the next big steps forward."
He also said of Fergus Ewing: "He has been a passionate advocate of farming, fishing, food, drink and tourism. No more so than during the last year and recent months, helping us to drive forward an industry recovery plan."