Lower Q2 harvests for SalMar and Lerøy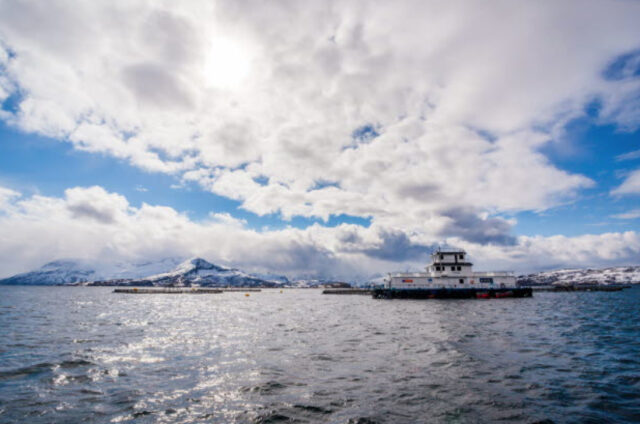 Lerøy Seafood and SalMar have reported lower harvest volumes for the second quarter of this year.
The two companies, which have just issued their Q2 trading updates to the Oslo Stock Exchange, are joint owners of Scottish Sea Farms which is buying Grieg Shetland's assets for around £164m. The Scottish Sea Farms harvest is not usually included by either company at this stage because it is classified as an associate businesses.
Lerøy Seafood recorded 36,700 tonnes of salmon and trout slaughtered, against 38,900 tonnes in Q2 last year (down nearly 6% year on year). Trout accounted for 4,500 tonnes of the total for the most recent quarter. Lerøy's regional divisions are: Lerøy Aurora 5,200 tonnes; Lerøy Midt 14,900 tonnes; and Lerøy Sjøtroll 16,600 tonnes. The company's trawler fleet caught 16,300 tonnes, down from 19,700 tonnes in Q2 last year. The full report, including financial details, will be released on 19 August.
Yesterday suspected infectious salmon anaemia (ISA) outbreaks were reported at two Lerøy fish farms. If confirmed, this has the potential to affect the Q3 harvest. The number of such incidents is continuing to mount. In the last 24 hours another company, Salangfisk, has reported a suspected case at one of its Troms and Finnmark facilities.
Meanwhile, SalMar has reported a Q2 harvest of 36,600 tonnes, against 40,900 tonnes a year ago, a year on year drop of 10.5%. This is made up of 21,000 tonnes in central Norway, its strongest farming area, 13,300 tonnes in northern Norway and 2,300 tonnes at its fish farms in Iceland (Icelandic Salmon).
The full second quarter report will be published by SalMar on 26 August.