Lower prices stall Norway salmon exports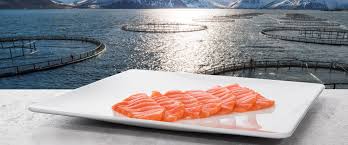 EXPORTS of Norwegian salmon showed a modest increase last month despite the serious algae outbreak in two important fish farming regions.
The country sold 91,000 tonnes of salmon during May to a value of 6.1 billion kroner, a volume increase of 14 per cent, but only a one per cent rise in value, with prices well down on a year ago.
So far this year, Norway has exported 425,000 tonnes of salmon worth NOK 29 billion. This represents an increase in volume of six per cent, while the value has gone up by NOK 2 billion or eight per cent.
The average price for fresh whole salmon in May was NOK 62.17 per kg compared to NOK 73.16 per kilo in May 2018. Poland, France and Denmark continue to be the largest markets.
Paul T. Aandahl, seafood analyst at the Norwegian Seafood Council, said: 'Strong growth in export volumes over the past two months has put pressure on salmon prices.
'Historically, prices have generally increased in May, but the strong volume growth has reversed the picture this year.
'So far this year there have been favourable production conditions in large parts of the country, partly because of a warm winter.
'This has resulted in increased exports in recent months. At the same time, demand for Norwegian salmon is still increasing, especially in the EU and Asia.'
More than eight million salmon have died in the algae outbreak in the Nordland and Troms regions over the past two weeks, but most of them had not reached maturity and therefore have not affected the May figures.
Exports of farmed trout are continuing to increase. Sales last month showed a volume increase of 11 per cent to 4,600 tonnes and a value rise of three per cent to NOK 307 million.
Sales for the year to date are up in value by 14 per cent to NOK 1.3 billion.