Look at Faroese tax model, urges Seafood Norway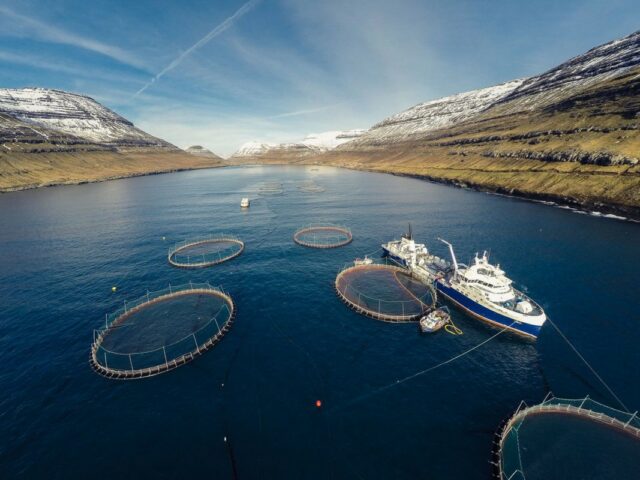 Employers' organisation Seafood Norway is appealing to the Norwegian government to look to the Faroe Islands as a possible model for introducing a new ground rent tax for fish farming.
Seafood Norway says the Faroese system is tried and tested and is also being used by Iceland.
The organisation's Chairman Paul Birger Torgnes said: "It can easily be adapted to the government's political wishes regarding tax levels, shielding of smaller companies and securing increased tax revenues for both communities and host municipalities."
He pointed out that the Oslo government had asked his organisation to provide input on tax proposals for the industry and it had responded, putting a lot of work into the issue.
The scheme proposed for Norway, known as the "hydropower model" was not a suitable system for the aquaculture industry, he argued.
Torgnes maintained: "The proposed model is complicated, bureaucratic and administratively demanding for both society and companies.
"The tax proposal has a level and a design that could have major and harmful effects on the industry's structure, investments, employment and value creation."
He believes, like several other consultation bodies, that the government's proposal is not neutral either, which is a crucial premise for such a taxation to work.
"It is based on extracting oil, gas or damming a waterfall. Aquaculture is a completely different industry with a complex value chain.
"It is industrial production of seafood where only part of the production is linked to the use of shared seawater.
"Sjømat Norge (Seafood Norway) recommends investigating the Faroese ground rent model instead.
He added: "The government can collect the same amount of tax that the government has proposed through a more suitable and proven tax model. The Faroe Islands tax aquaculture with a production tax that increases gradually with increasing price levels."
The chairman also pointed out that it has been a demanding process for the industry produce a consultation response.
"Since the government announced the introduction of a new salmon tax at a press conference in September, the organisation has held 14 board meetings, a number of meetings in various industries and regional teams, and several member meetings.
This has required large resources and much time to analyse the government's proposals, various tax models and how these will affect a complex and diverse industry such as aquaculture."