Lochhead visits EU Agrifish Council EGM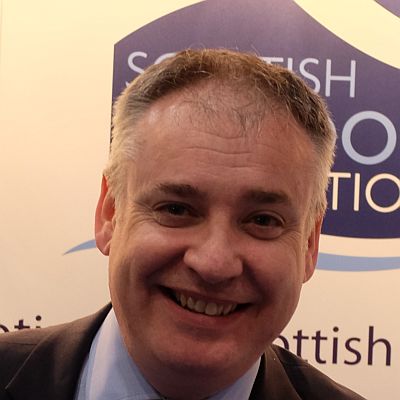 SCOTLAND's Cabinet Secretary for Rural Affairs and Food pushed for the pelagic fish sector to be a priority for European-wide action in the face of Russian trade sanctions when he attend the extraordinary meeting of the EU Agrifish Council in Brussels on Friday, which has been convened to discuss the impact of the Russian ban on European food exports.
The ban covers food products including fish and seafood, beef, pork, poultry, cured meats, sausages, milk and dairy products and fruit and vegetables.
Scotland currently exports around £45 million of food and drink to Russia annually – £22 million of this export total is of food products affected by the ban.
The Scottish mackerel industry is expected to be most directly affected – with up to 20 per cent of mackerel processed in Scotland going directly to Russia.
Speaking ahead of the meeting, the Cabinet Secretary said: 'Scotland's pelagic industry is one of the sectors worst affected by the Russian trade sanctions and this must be taken into account in any response measures brought forward by the EU.
'I have already asked the European Commission to make this sector a priority and will do so again in Brussels today.
'In particular I will reiterate our call for an increase in the 10 per cent limit for quota banking, in line with the five point plan I agreed with industry to protect Scotland's pelagic fishing sector from the worst effects of the Russian trade embargo.
'I have asked to address the Council directly so that my European counterparts can hear first-hand the significant impact this ban is having on Scotland's pelagic sector.
'I also look forward to receiving an update on the wider impact of the Russian sanctions on food production across the EU.
'Although the volumes of agricultural exports directly from Scotland to Russia comprise a relatively small proportion of overall exports, we need to be able to understand what the ban will mean for Scotland in terms of displacement and knock on impacts on prices and internal European markets.'
Whilst in Brussels Mr Lochhead will also discuss issues around CAP reform with Commissioner Ciolos. 'This CAP reform is the most complex ever, and although Scotland's implementation plans are well underway we still need clarification from Europe on several crucial points – most notably on greening where we are awaiting important elements of the fine detail,' Lochhead explained.
'I am concerned that implementing such radical CAP reforms without the European clarity we need could result in unforeseen consequences for Scottish farming and food production.
'I have already written to Commissioner Ciolos asking for measures that would allow administrations to carry out a 'health check' on all aspects of CAP implementation partway through the CAP period and I will reiterate this request at today's meeting.'