Loch Duart promotes Hazel Wade as Operations Director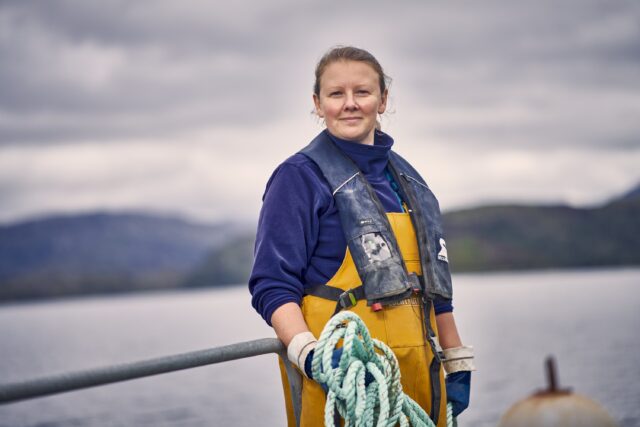 Independent salmon farmer Loch Duart has promoted Hazel Wade to the post of Operations Director.
Wade has worked with Loch Duart for more than 18 years and has been Operations Manager since 2019. She brings 20-plus years of experience in the aquaculture sector to the role, at a pivotal time when the company is expanding operations.
Loch Duart Salmon, operates small-scale, low impact salmon farms based in the remote communities of north-west Scotland with an annual production of around 6,000 tonnes. Its salmon is supplied to high-end hotels and restaurants, and has been served at major events such as the Wimbledon tennis finals and the COP26 climate conference in Glasgow.
Talking about her new role, Wade said: "It's rare to have a job where you get to see the results of your work grow in front of you, from tiny eggs into fit, healthy adult salmon. I'm thrilled to take on this role and to work with our dedicated farm teams to care for our salmon in this beautiful environment. I'm looking forward to continuing to expand Loch Duart's reputation for raising world-class salmon."
Mark Warrington, Managing Director at Loch Duart, commented: "To have someone with Hazel's experience and passion leading our farm operations gives me great confidence for our plans to ensure even more people can enjoy our unrivalled Loch Duart salmon in the future. Hazel has a proven track record for ensuring our salmon are raised to the highest standards of welfare and quality."