Loch Duart boss Alban to retire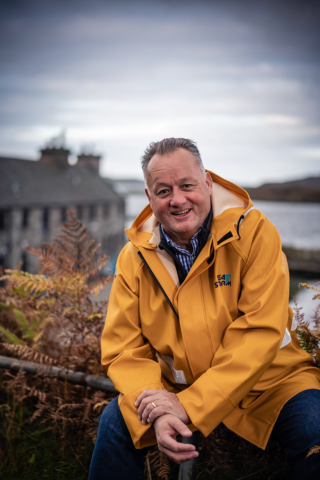 LOCH Duart managing director Alban Denton is to retire at the end of the year after five years in the post, the company announced today.
The board was informed of his decision several months ago, said the company, which is celebrating its 20th anniversary this year
Loch Duart, which farms in Sutherland and the Uists, said Denton had led the company through the recovery and strengthening of the business, which has delivered a sustained period of investment and growth.
He had committed to the role for five years when he joined in 2015, and as the business approaches its next cycle of investment and renewal, he has decided not to commit to the next stage.
Denton said: 'I have thoroughly enjoyed myself and the success we have had over the past five years.
'As managing director of a tremendous company, brand and team, it has been a privilege to be part of the story that is Loch Duart.
'I wish the board, the executive and all my colleague employees great success in the future.'
Denton has championed smaller salmon farmers and Loch Duart's different approach to salmon farming. In an interview with Fish Farmer in the summer he said the unique scale of the company, which produces around 6,000 tonnes, gives him a 'relatively lonely voice' on the Scottish Salmon Producers Organisation.
Chairman Alistair Erskine, on behalf of the board, said: 'We would like to thank Alban for his energy, resilience, commitment and positive impact on the business and the wider industry throughout his service.
'There can be no doubting that the Loch Duart of today is a much stronger business than when Alban joined us.'
Finance director Simon Maguire will act as interim managing director with immediate effect, while the board is recruiting a successor.