Loch Duart at 20, a picture of success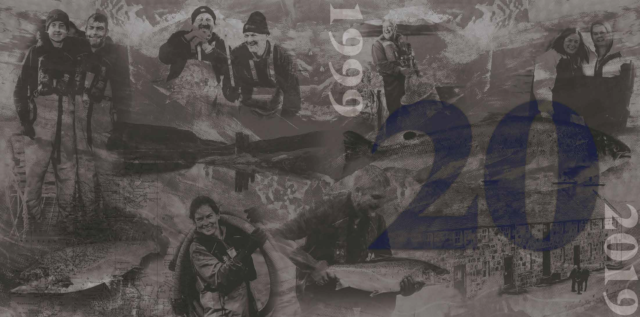 SALMON farmer Loch Duart celebrated its 20th anniversary recently with a get-together for more than 100 staff and a commemorative book of photographs.
Loch Duart employees gathered at the Drumossie Hotel in Inverness, where they were given a copy of the special publication, which features portraits of every team member.
The book also includes photography of Loch Duart farm locations in Sutherland and the Uists in the Outer Hebrides.
The Scourie based firm's co-founder and sales director, Andy Bing, said: 'Loch Duart is a company rich in history and full of extraordinary people.
'Our story over the last 20 years is one of continued growth and success and we take great pride in being an independent, multi award-winning Scottish company.
'We're not standing still and have ambitious plans to grow and prosper over the coming years.'
Loch Duart managing director Alban Denton told Fish Farmer in the summer that the company, which produces about 6,000 tonnes a year, based its successful business model around 'smaller, gentler, less impactful operations'.
The farms have been virtually sea lice-free for the past two seasons, using low density populations of wrasse in less intensive, small pen groups.
Denton said Loch Duart's limited mechanisation and significant investment in its people gave it the 'ultimate flexibility' to address challenges.