Lifetime award for Hungarian aquaculture leader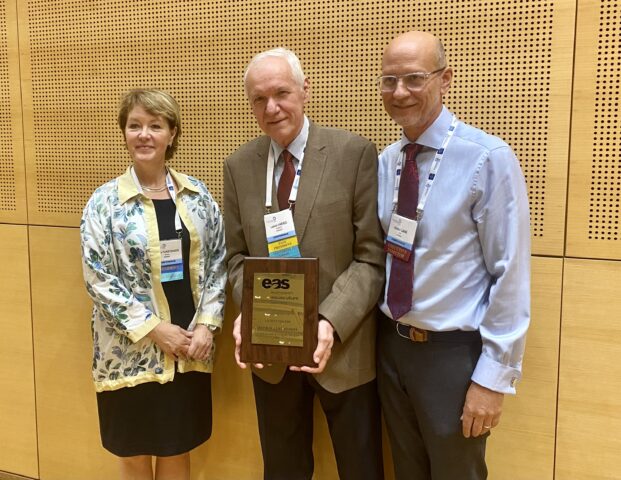 Dr László Váradi was presented with Honorary Life Membership at the opening of the AE2023, European Aquaculture Society's annual conference in Vienna last night.
The prestigious award, which is reserved for those individuals who have made an outstanding contribution to European aquaculture, was presented by EAS President Bente Torstensen.
Dr Váradi has been President of the Hungarian Aquaculture Association since 2010 and is also President of NACEE (Network of Aquaculture Centres in Central and Eastern Europe), an organisation he helped to set up, with the intention of bringing fish farmers in eastern and western Europe closer together.
As one of the UN Food and Agricultural Organisations' expert advisers, he has also played a key role in helping countries in the developing world to develop their aquaculture sectors, most recently Laos, through the Hungary-Laos Joint Venture Company.
Dr Váradi is also Chairman of the Steering Committee for AE2023.