Lidl joins Seafood Week for first time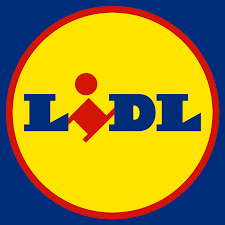 LIDL, the German owned discount grocery store chain, has joined the big names in retailing by giving its backing to Seafood Week for the first time.
The annual eight-day campaign, which runs from Friday, October 6, to Friday, October 13, celebrates the quality and variety of fish and shellfish on offer in the UK and champions the seafood industry with the aim of encouraging the general public to eat more fish more often.
Morrisons, Hilton Worldwide, and Saucy Fish Co have also pledged their support for the campaign by signing up as partners.
But the addition of Lidl, which until recently has not generally taken part in national campaigns, is an interesting development.
Both Lidl and Aldi, the other big German discounter, have been energetically taking on the large supermarket chains.
Helen Smart, senior buying manager at Lidl, said: 'Providing our customers with the highest quality fish and shellfish at the best possible prices is of the utmost importance to Lidl UK.
'We really want to showcase our fantastic range, which is why we're very excited to be working with Seafish to support Seafood Week 2017.
'Sustainability is also at the heart of everything we do, which is why we are so committed to ensuring 100 per cent of all our wild chilled and frozen fish will be MSC certified sustainable by 2019.'
The annual consumer campaign, run by Seafish, is now in its third year and provides a flexible platform for businesses and organisations across the seafood supply chain to promote their work, companies and brands.
Seafood Week 2015, the first campaign, generated an estimated £18 million benefit to the seafood industry, claimed Seafish.
It has also been shortlisted for a number of UK-wide marketing awards. The Humber Seafood Summit, normally held in September, has been moved into Seafood Week this year.
Seafish chief executive Marcus Coleman: 'Seafood Week is a fantastic opportunity for businesses to promote themselves and the wonderful produce they have on offer.
'I would like to urge businesses of all shapes, sizes and sectors to join our campaign and sign up as a partner for Seafood Week.'
Organisations and businesses looking to sign up to Seafood Week can do so by visiting the Seafish website.