Leroy's first quarter profits soar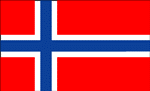 LEROY, the big Norwegian seafood exporter and the world's second largest producer of Atlantic salmon, has announced a 45 per cent increase in operating profits for the first quarter of this year.
The figure, before fair value adjustment, went up from 404 million Norwegian kroners (NOK) to NOK 584 million.
The company, part owner of Scottish Sea Farms, said it had benefited from the higher price of seafood, and salmon in particular.
The operating profit per kg (before fair value adjustment of biomass) was NOK 15.3, up from NOK 11.5 per kg a year ago. Leroy harvested 38,200 tonnes of gutted weight salmon and trout during the period, an increase of 3,200 tonnes in 2015.
The profit figure before tax and fair value adjustment rose from NOK 390 million last year to NOK 592 million in the first three months of 2016.
Leroy CEO Henning Beltestad said the operating profit for this quarter was the highest in the group's history: 'We are satisfied with the earnings level but we see many areas where we can improve.'
The company has spoken of record prices for salmon and rising prices for trout. It added that the Russian ban on Norwegian seafood introduced in August 2014 had led to significant growth in the main European markets last year.
It added: 'For 2015, salmon prices measured in euros were marginally down, while the weaker Norwegian kroner resulted in increased prices measured in Norwegian kroner.
'Towards the end of 2015, the growth in supply to the main markets came to a stop. This, together with the weak Norwegian kroner, resulted in record-high prices for salmon in the quarter.
'Prices for trout also increased in Q1 2016, though remain considerably lower than those for salmon. The spot price for salmon in Q1 2016 was up NOK 13 per kg compared with Q4 2015.'
Leroy also said it has invested significantly in increasing its capacity for high value processed salmon and trout in recent years.