Lerøy reports big rise in earnings and profits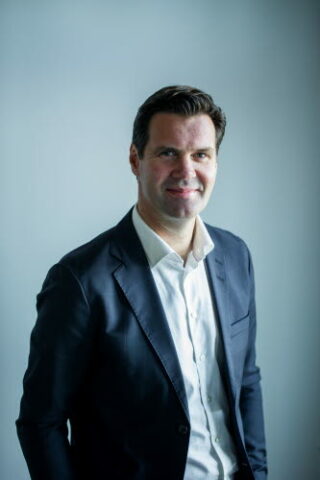 Lerøy Seafood, the combined fish farming, processing and conventional trawling group, today reported appreciably higher third quarter earnings and operating profits.
Revenue rose from NOK 4,773bn (£415m) last year  to NOK 6,325bn (£550m).
Operating profit before fair value adjustment related to biological assets was NOK 579m (£50m)  compared with NOK 370m £32m in Q3 2020.
Lerøy CEO Henning Beltestad  *(pictured)  said demand for seafood was very strong and this provided fertile ground for optimism in the future.
He added:  "The positive development from Q3 2020 is attributed to improved earnings from the land-based industry in the Wild Catch segment, substantial growth in harvest volume for the Farming segment, the lifting of COVID-19 restrictions resulting in a positive development in prices and, finally, the continued positive development for the VAPS&D segment."
Operating profit for the farming segment before fair value adjustment related to biological assets was NOK 427m (£37m) compared with NOK 308m (£26.7m)  in Q3 2020.
Lerøy is also co-owner of Scottish Sea Farms along with SalMar and Q3 revenues from this business rise from NOK 543m (£47m) in 2020  to NOK 773m (£67m) this year. However, the EBIT or operating profit fell from NOK 101m (£8.7m)  in Q3 2020 to NOK 80m (almost £7m) this year.
The report biological problems, particularly in relation to gill health, had a negative impact on results including the early harvests of some sites. The Scottish Sea Farms harvest rose from 8,133 tonnes to 10,126 tonnes.
Lerøy Havfisk  owns a fleet of ten trawlers catching cod, haddock and saithe  and saw volumes rise from 11,083 tonnes last year to 12,336 tonnes this quarter. This included a higher volume of cod.
The  key points were:-
Strong demand for seafood and particulary salmon
Operating profit before fair value adjustment related to biological assets NOK 579m
Salmon and trout harvest volume in Q3 2021 was 56,400 GWT (44,200 GWT)
Positive development in wild catches, driven by increased demand and improvements for land-based industry
Positive development in VAP, Sales & Distribution segment • EBIT/kg "all inclusive" excluding wild catches (whitefish) of NOK 9.6/kg (NOK 9.2/kg)
Estimated harvest volume for salmon and trout, including volume from associates, of approx. 204,000 GWT in 2021
Estimated harvest volume for salmon and trout, including volume from associates in 2022 of 207,000 GWT