Lerøy profits up, but CEO warns of rising costs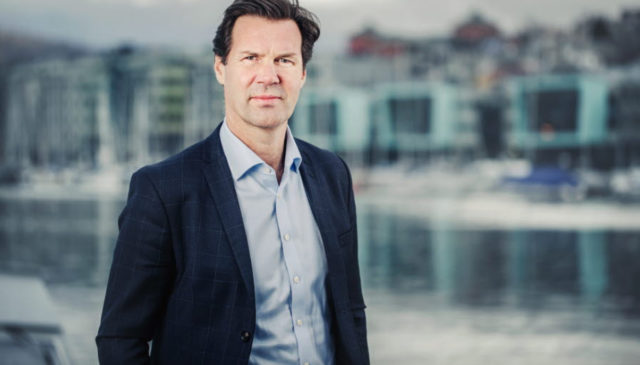 Lerøy Seafood today became the latest fish farming business to report near double first quarter operating profits on the back of rising salmon prices.
The group, which has a half share in Scottish Sea Farms, also owns a 10-strong white fish trawler fleet. As a result, it reaped the benefits of higher cod and haddock prices during the January to March 2022 period.
The company said salmon prices climbed on average by NOK 20 per kilo (£1.66) over the past 12 months. Its main salmon and trout farming activities are conducted in three regions of Norway. Trout prices are also up, although not on the same level as salmon.
Lerøy announced a 12% increase in Q1 turnover of NOK 5,524m (£460m) against NOK 4,925m (£410m) for Q1 2021. The operating profit or EBIT totalled NOK 852m (£71m), up from NOK 455m (£38m) a year ago.
CEO Henning Beltestad said: "Strong demand for seafood, including significantly better price achievement for the group's main products, is the most important reason for improved earnings compared with the corresponding period last year.
"In the first quarter, we have seen an extreme price development for seafood, and especially salmon and trout. This development is positive for earnings in aquaculture and fishing activity for whitefish, but is required for earnings in the group's downstream operations."
But he also warned that cost inflation, mainly in feed, transport and energy, was putting pressure on profit margins.
"We are experiencing very strong cost increases on almost all input factors," he added.
The key points for Q1 2022 are:
There was strong development in prices for the group's products, generating improved results for farming and catching activity.
Downstream operations are coping with the price increases, but repricing to end consumer takes time.
There has been a significant increase in costs for practically all input factors.
The company saw a substantial improvement in operating profit before fair value adjustment of NOK 852m (£70.9m) compared with NOK 455m (£37.9m) in 2021.
Salmon and trout harvest volume in Q1 2022 was 32,057 gutted weight tonnes (GWT), down from 42,150 GWT in Q1 of 2021.
EBIT/kg "all inclusive" excluding wild catches (whitefish) was NOK 20.0/kg (£1.66) (Q1 2021: NOK 7.40/kg [£0.62]).
Estimated harvest volume for salmon and trout, including volume from associates, of around 208,000 GWT in 2022.
The board of directors has recommended a dividend payment of NOK 2.50 per share (£0.21) in 2022.