Lerøy posts sharp rise in Q2 sales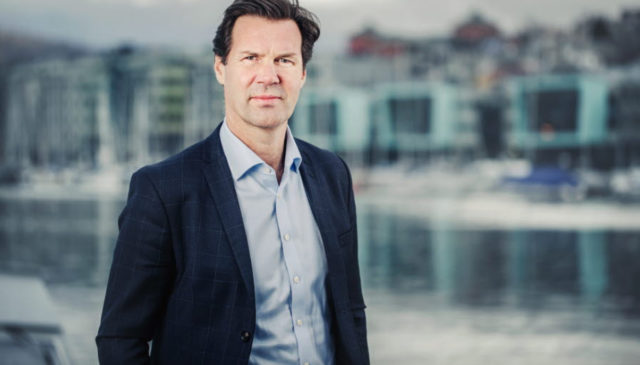 Lerøy Seafood, the combined fish farming and white fish trawling company, today reported higher than expected second quarter sales of NOK 5.3bn (£431m), up nearly 13% from NOK 4.7bn (£383m) for the same period last year.
Lerøy, along with SalMar is co-owner of Scottish Sea Farms (Norskott Havbruk) which saw its income jump from NOK 7.5m in the April-June period a year ago to NOK 51m (£4.2m) this time, thanks to the gradual easing of Covid-19 restrictions.
The group reported:
Operating profit before fair value adjustment related to biological assets NOK 583m (£47m)
EBIT/kg "all inclusive" excluding whitefish NOK 13.8/kg. Prices realised in the quarter were affected by winter wounds.
Earnings from land-based operations for whitefish remain weak but with a significant improvement. There was a positive quota situation for the trawler fleet for the second half of 2021, with expected catch volume of around 73,000 tonnes whitefish.
A dividend of NOK 2 per share will be paid this quarter. CEO Henning Beltestad said the second quarter growth had been good and he expected that to continue.
He added: "In the first quarter, demand in the grocery trade was strong. This has continued in the second quarter where we have also seen a gradual improvement in demand from the HoReCa (hotel, restaurant and catering) markets as a result of a reduction in restrictions related to Covid 19. Our experience is that seafood's position in the market is very strong."
Harvest volumes for 2021, including associate companies like Scottish Sea Farms should total between 205,000 and 210,000 tonnes/
Around 60% of this will be harvested in the second half of the year, so Lerøy expects earnings in the third quarter to be higher than previous quarters this year.
Lerøy Havfisk operates a fleet of ten trawlers fishing mainly for cod, haddock and saithe. The Q2 catch volume was 16,345 tonnes down from the 19,708 tonnes caught in Q2 2020 but a change in catch composition meant the value was higher.