Lerøy looking to US for growth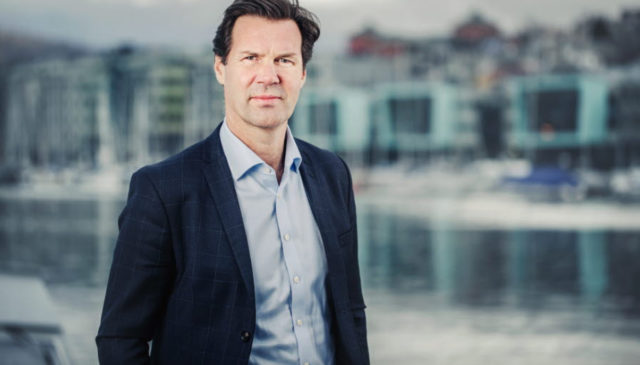 The Lerøy Seafood Group has said it is not satisfied with growth development in its salmon and trout farming sector and is planning to implement a series of measures to increase revenue in this segment.
Part of that will be a drive in the United States, CEO Henning Beltestad said during his presentation of the group's 2022 final quarter results .
Lerøy recently reported higher earnings for the quarter but its operational profit came in at NOK 800m (£64m), NOK 102 million lower that Q4 in 2021, mainly due to increased costs. But it is sticking with its goal of a turnover of NOK 50 billion (£4bn) by 2025.
Salmon sales in the US are growing at an impressive rate and the country is a market which is attracting greater attention from a large number of salmon companies.
The CEO said he expected that "huge drive" for salmon and seafood in general among US consumers to continue and Lerøy will be very much involved.
As for the other growth measures these have now been implemented throughout the segment's value chain and they were expected to gradually generate positive effects.
However, inflation is a constant threat hanging over the fish farming industry and Beltestad expected it to manifest itself throughout the remainder of this year.
For its consolidated operations, Lerøy Seafood Group currently expects to harvest around 175,000 tonnes in 2023.
The group's share from the Scottish Sea Farms  joint venture is forecast to be about 18,500 tonnes, bringing the expected group total 2023 harvest to 193,500 tonnes.
The company has opened new factories in Norway, Spain, the Netherlands and Italy over the past couple of years, which should make a positive contribution in the future.
The company is recommending a dividend of NOK 2.5 per share, making a total of NOK 1.5 billion (£120.1m).