Lerøy leads drive to cut food waste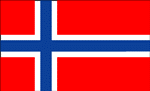 THREE Norwegian seafood companies pledged their backing to a government campaign to halve food waste in the country over the next 12 years.
Led by the big fish farming and trawling company Lerøy Seafood, they met the Norwegian climate and environmental minister Vidar Helsen this week to sign a groundbreaking agreement.
The other two businesses are Pelagia, a leading producer of pelagic fish products, and Trondheim based Insula, which produces sushi and other seafood.
Earlier this year the Oslo government and the Norwegian food industry, which is largely made up of seafood companies,  agreed to reduce food waste by 50 per cent before 2030, partly as a contribution to achieving United Nations sustainability goals.
Helgesen said about a third of all food produced globally is spoiled or thrown away. In Norway alone, the average consumer jettisons 42kg of edible food every year; if the entire food chain is taken into account that represents 68kg per person per year.
'Our agreement is breaking new ground and we are setting ambitious goals of reduction. I have great confidence that this agreement will contribute to reducing food waste in Norway,' said Helgesen.
'The inclusion of such a major player as Lerøy Seafood, which is heavily involved in aquaculture, conventional trawling and processing, is clearly a big plus for the campaign.'
The agreement is voluntary and open to primary producers, manufacturers, wholesalers, retailers, restaurants, households and local authorities.
Other seafood companies are expected to join once they have worked out exactly what is defined as waste.