Lerøy lays off 339 staff, blaming salmon tax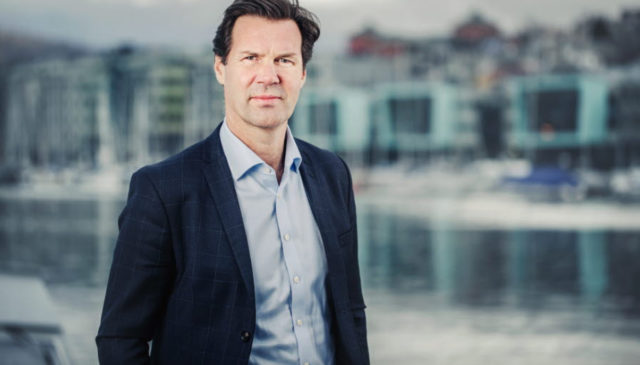 Lerøy Seafood Group is to shed more than 300 processing staff in Norway, placing the blame on the country's proposed ground rent tax.
Redundancy notices have been sent out to 339 employees at four of the group's processing operations.
A company statement said: "This is primarily an absolutely terrible situation for our skilled employees who are being made redundant and their families, but also for all the rest of us in Lerøy. Unfortunately, the redundancies will also affect our suppliers and customers."
Lerøy CEO Henning Beltestad added: "We want to create as many jobs as possible along the Norwegian coast based on the fish we produce.
"We are no longer getting the opportunity to do that. The market opportunities for processed Norwegian salmon are more or less completely gone after the government's tax proposal.
"The result is that we do not have work to offer many of our employees so we have no other choice but to notify layoffs.
Beltestad continued: "The redundancies are a completely unavoidable consequence of the chaotic situation the government has inflicted on the industry, Lerøy and all our employees.
"Although we have worked intensively for over a month to get contracts in place with our customers, we have not succeeded.
"To process the salmon, we have to have long-term contracts, and this market has almost completely disappeared following the government's proposal to triple the tax and the model they are using. If we don't have customers for our processed products, we can't produce them either."
He said he believed this was not the government's intention, but it was very much the consequences of its actions.
"Neither we nor our customers can take the risk of having to pay tax on an income we may not have", he concluded.
The affected sites are:
Lerøy Aurora AS, Skjervøy, 158 employees laid off
Lerøy Midt AS, two plants at Hitra, 125 employees laid off
Lerøy Fossen AS, Osterøy, 56 employees laid off
Bjarne Kristiansen, who heads the cooperation committee for NNN (Norwegian Business Workers' Union) at Lerøy, warned that this will have even greater consequences than first feared.
He said: "It is terrible that it is the employees in the processing industry who will be affected by the government's tax proposal.
"It is quite clear to me that [Finance Minister] Vedum and [Prime Minister] Støre's proposal is very poorly prepared and poorly thought out. There is only one way to correct this, and that is to postpone introduction until 1 January 2024 at the earliest, after the consultation and after the Storting has made its decision in the spring of 2023.
"Then we can hopefully get a broad settlement that ensures framework conditions for aquaculture and a tax scheme that neither destroys the industry, the coastal districts nor our employees."
Although the Storting is not expected to make a decision until the spring, the tax will be backdated to 1 January.