Lerøy hit by winter sores and weak prices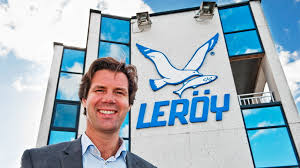 The Lerøy Seafood Group today reported 2021 first quarter revenues of NOK 4,925m (£420m) , down from NOK 5,305m (453m) last year.
The main factors behind the drop were lower prices for salmon and other fish, but the company also had problems with winter sores in some of its farming operations.
Lerøy is a fully integrated seafood business combining salmon and trout farm, conventional trawl fishing and fish processing.
The company jointly owns Scottish Sea Farms (called Norskott Havbruk in Norway) with SalMar. The Scottish business produced revenues of almost NOK 460m (£39m) – as an associated company this figure is not incorporated in the group results for Lerøy.
Lerøy's group operating profit, before fair value adjustment related to biological assets, was NOK 455m (£39m) , compared with NOK 816m (£69m) in Q1 2020, around NOK 20m lower than predicted by analysts.
CEO Henning Beltestad said despite weaker prices during the quarter the company was experiencing a strong underlying demand for seafood, adding that the shift towards retail was increasing.
He revealed that Lerøy had challenges with winter sores in its Norway-based Lerøy Aurora region, which have continued into the start of the second quarter. This is having a significant negative effect on price achievement, Beltestad said, which was likely to show up in the Q2 results.
Lerøy Havfisk also runs a fleet of ten modern trawlers which produced catches totalling 25,721 tonnes, the highest in the company's history.
The company said that it was continuing with plans to go into land-based fish farming technology and is in negotiations about a possible further development in the west of Norway. This development will be carried out in three stages.