Lerøy go-ahead for open sea farm near Tromsø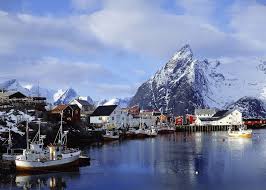 LERØY Aurora has been given permission to establish a large sea based salmon and trout farm just 20 miles from Tromsø, despite opposition from a number of wildlife and conservation groups and left leaning politicians on the city council.
The go-ahead for the 48,000 square metre project was granted under the Pollution Control Act by the county governor's office of Troms and Finnmark following a public hearing earlier in the year.
The fish farm will be based on a site near the island of Sommarøy, 22 miles west of the city. It will consist of six aquaculture cages covering just under 49,000 square metres of sea surface. The production biomass has been limited to around 3,600 tonnes.
Normally, an application of this kind would pass without too much controversy, but a year ago Tromsø City Council resolved to end open sea farming in the region, demanding that all future developments should be emission free, closed land based farms.
It was a decision which brought strong criticism from the aquaculture industry, which stressed that much of the technology for what was being demanded had yet to be fully developed.
Local elections last month are thought to have strengthened the anti-open sea farm lobby on the council, although the ruling Labour Party (AP) has since rowed back on last year's strong stance.
Media outlets in the region are reporting that the local municipal authority can appeal against the county governor's decision if measures to restrict emissions are found to be not effective enough.
A final decision on Lerøy Aurora's application will be made by the less left leaning Tromsø County Council.