Lerøy doubles Q4 profits for 2021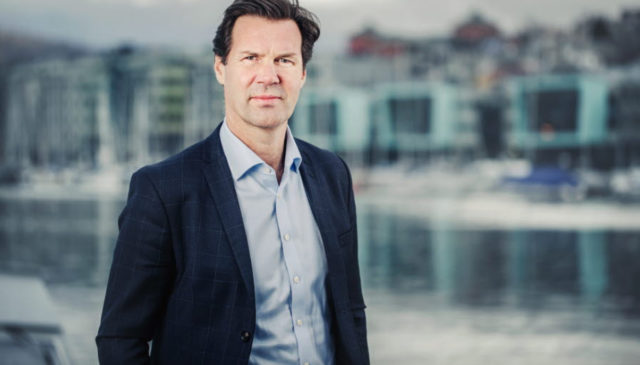 The Lerøy Seafood group announced today it more than doubled its operating profits during the final quarter of last year.
Lerøy is unusual in seafood in that it is one of the few multi-purpose operations incorporating salmon and trout farming, whitefish trawling and fish processing. It also owns a half share in Scottish Sea Farms .
The operating profit rose from NOK 441m (£37m) in Q4 2020 to NOK 902m (£75m) in Q4 2021.
Revenues during the period rose by 25% to NOK 6,519m (£543m). The group said that strong demand for seafood, better prices realised for its main products and an improvement in underlying operations were important factors, driving significant earnings improvement in all segments compared with the same period in 2020.
CEO Henning Beltestad said: "The demand for seafood is strong, giving grounds for optimism about the future. There is a positive development in activity level and prices realised. Compared with Q4 2020, earnings have increased in all segments."
The operating profit for the Norwegian fish farming segment before fair value adjustment related to biological assets was NOK 702m (£58.5m) during the final quarter compared with NOK 296m (£24.6m) 12 months earlier.
The Q4 harvest rose from 48,000 tonnes to 51,000 tonnes. It said the total Norwegian harvest for this year should be around 185,000 tonnes
The Group's share from associates is forecast to be 23,000 tonnes. This includes expected volume from Scottish Sea Farms' acquisition of Grieg's Shetland operation, Grieg Seafood Hjaltland UK. Lerøy is co-owner of Scottish Sea Farms, along with SalMar.
Lerøy's total harvest volume in 2022 is thus estimated to be in the region of 208,000 tonnes.
On the Scottish Sea Farms expansion it said: "The company operates in a region that SSF knows very well and, although it will take time, SSF is expected to realise significant synergies by integrating the two companies."
The fishing segment known as Lerøy Havfisk operates a fleet of 10 large trawlers fishing for cod, haddock and saithe.
The catch volume in Q4 2021 totalled 17,119 tonnes, against 12,619 tonnes in Q4 2020.
The increased catch was partly driven by the higher quotas allocated in 2021. but also by the fact that the company had planned a different catch pattern through the year.
Looking ahead, the group said: "The board and management believe the development in demand for seafood, including in the second half of 2021, gives grounds for continued optimism about future development, and hence about the Group's operations and value creation."