Leap in Scottish salmon exports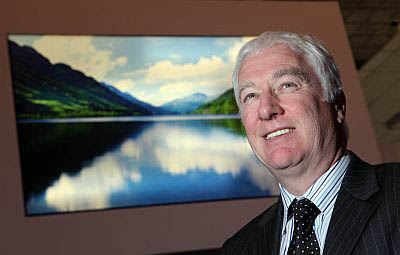 Exports of Scottish salmon are expected to reach nearly £480 million for 2014, thanks to growth in emerging markets in the Far East and improved demand in France.
After a 36 per cent increase in 2013, last year provided further good news, with exports reaching £457 million by November, Scott Landsburgh, chief executive of the Scottish Salmon Producers Organisation (SSPO) told Intra Fish.
'You'd expect another £20 million for December, so it's looking pretty healthy, continuing the trend,' said Landsburgh. 'The key driver for this is a greater awareness in developing markets.'
Hong Kong is tipped to grow again and the SSPO is also focusing its efforts on Taiwan, South Korea and Singapore.
Exports to France rose from 14,000 metric tons in 2013 to 21,000 metric tons by November last year, a 50 per cent increase.
'That shows an arrest in the decline in France and shows we've turned a bit of a corner there, which is traditionally one of our best markets,' said Landsburgh. 'It appears to have bounced back, which is good.'
But he acknowledged that the weak Euro may hamper any future growth – 'there may be a knock-on downward impact again.'
Scotland's top market remains the US, where sales last year amounted to 38,500 metric tons by the end of November – about a 15 to 20 per cent increase on 2013, once December is taken into account.
China, the third biggest market for Scottish salmon, grew by 3,000 metric tons. Landsburgh believes that in five years' time the emerging markets and the Far East will be Scotland's second largest customer.
'It is growing rapidly,' he said.