Large Iceland RAS project takes another step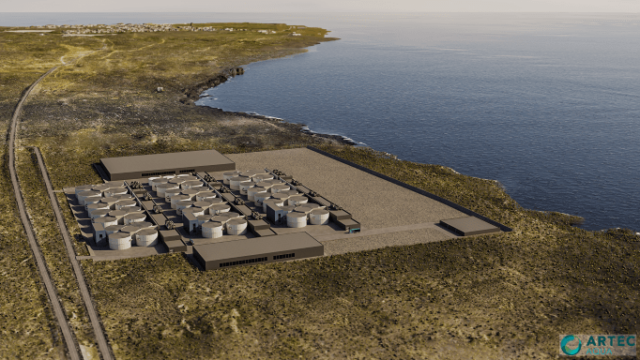 Iceland's national planning agency has given a further go ahead for the fish farming company GeoSalmo's plan to build a new RAS salmon farm in the south west of the country.
The GeoSalmo project aims to use a hybrid system incorporating RAS (recirculating aquaculture system) and flow-through technology. The facility will initially produce around 7,500 tonnes, but output will eventually rise to nearly 24,000 tonnes.
This is the latest in a growing number of new salmon farm projects in Iceland.
The planning agency said it had confirmed the company's environmental assessment report, which has been going for the past two years, and it can now proceed further with the project.
The facility will be built in Ölfus, about 20 miles from the capital Reykjavik, a location which the company says is rich in natural resources such as freshwater and saltwater that are naturally filtered by volcanic rock.
This, it says, will enable the farm to maintain a strict control of water quality and will contribute to fish welfare.
Ölfus is also in a strategic location close to good sea and air connections to key markets in Europe and North America.
Jens Þórðarson, managing director of GeoSalmo, said the news from the planning agency was a cause for celebration.
He added: "This marks the end of a two-year project and is the largest single phase in the company's preparation for its development.
"With this result, the company will be able to start construction and thus open a new chapter in the company's history," he said.
Last year GeoSalmo appointed the Norwegian turnkey company Artec Aqua to build the facility at an estimated cost of around £150m, and construction could start later this year.