Large Channel coast salmon farm plan unveiled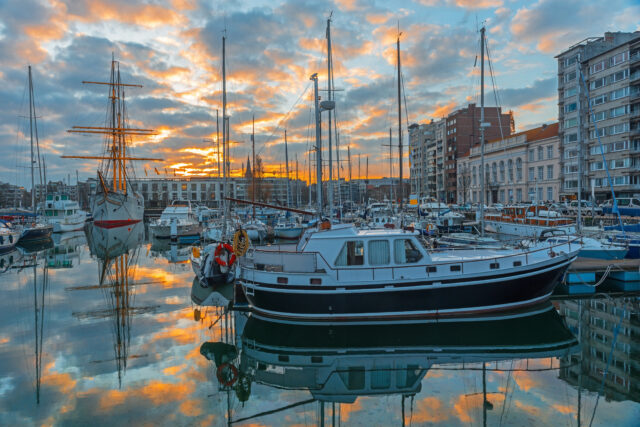 SalMar chief Gustav Witzøe is among the big name industry investors behind a plan to build a large land-based salmon farm in the port of Ostend, on the Belgian coast.
The company Columbi Salmon, which is behind the project, has just completed a capital raising exercise which netted NOK 162m (£13.5m).
Among the participants are the Refsnes salmon farming family, Witzøe's investment platform Kverva Finans AS and the investment company Ferd AS.
SalMar recently strengthened its longstanding relationship with Refsnes by buying 45% stake in the business.
Columbi Salmon said the capital raising was the next step on the company's journey to become the EU's leading sustainable onshore salmon farming company.
Columbi CEO Anders Hagen added: "We are very proud to have some of the world's leading private aquaculture investors as our owners.
"The Refsnes family's 103-year-old industrial experience has been crucial in the start-up phase. The capital raise is an important step towards the realisation of our first facility in Belgium.
"The facility and the associated local ecosystem will position Columbi Salmon as the EU's most sustainable aquaculture company."
Columbi Salmon was founded by the Refsnes family, who were among the early pioneers of salmon farming, because they wanted to see aquaculture with an improved environmental footprint.
The plan is to build a plant with a salmon capacity of 12,000-15,000 tonnes a year.
In addition to fish, the plant will produce vegetables and lettuce based on waste from fish production.
The water used for producing smolt will be transferred to Columbi's aquaponics facility where 4,000 tonnes of salad will be produced annually without using a speck of soil.
Hagen declared: "We are in full swing with the development of the facility in Ostend, which will be the world's most advanced, safe and sustainable.
"Our driving force is to build both more efficiently and sustainably than anyone has seen before, so that production is profitable, the footprint is low and fish welfare is good."