Kvarøy Arctic scholarships awarded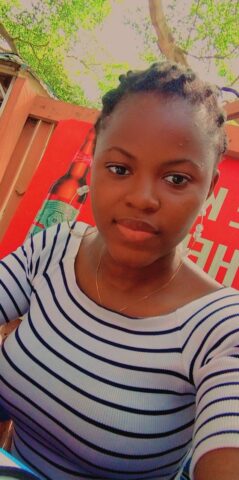 Two aspiring aquaculturalists, from Nigeria and Portugal, have been named as the recipients of the 2021 Women in Aquaculture scholarship programme, run by Norwegian salmon farmer Kvarøy Arctic.
Oyebadejo Augustina from Nigeria and Marta Carvalho from Portugal will each receive a $10,000 award and a hands-on opportunity to spend time at Kvarøy Arctic's farm sites in Norway. The initiative is hosted in partnership with Seafood and Gender Equality (SAGE).
This is the programme's second year. The majority of applications were received from students in the United States, Nigeria, and Kenya with over 90 entries from countries including Iran, Myanmar, Zimbabwe, New Zealand, and beyond. The applicant pool was narrowed based on focus of study and financial need, among other qualifying factors.
Oyebadejo Augustina comes from the coastal town of Badagry, near Lagos. She commented: "Nigeria has a domestic production of fish at about 800,000 metric tonnes and is known to be one of the largest importers of fish in the world yet we cannot meet the demand of the population. This scholarship will help me with practical skills and knowledge of efficient fish production. I think this is a way to build aquaculture in my country and influence the economy positively while saving a lot of lives."
Oyebadejo is currently pursuing a degree in Fisheries and Aquaculture at the Federal University of Technology, Akure, Ondo State, Nigeria. She is the first of seven children in her family to go to university.
Marta Carvalho is a native of Porto, Portugal and has pursued various degrees with the support of a variety of scholarship programmes. She holds both a BS and MS in Aquatic Sciences from the University of Porto and is currently pursuing her PhD in Sustainable Aquaculture and Marine Ecosystems from the University of Las Palmas de Gran Canaria.
In her PhD, she is focused on finding novel omega-3 sources for fish feed to increase environmental and economic sustainability. As part of her studies, Carvalho participated in an aquaculture research group where she ran an autonomic trial related to fish nutrition and co-authored her first scientific article. She then took an internship in the Canary Islands as part of a research group in aquaculture.
She said: "We need men and women together to progress and to make aquaculture a sustainable and a healthy way of consuming fish. I really believe that sustainable aquaculture is the future and I've developed a special interest in omega-3 nutrients, which are so important for humans as well as for fish.
"I'm pursuing a deeper knowledge of these nutrients and how they can contribute to fish health and welfare, farm productivity, and an increased nutritional value for human consumption."
"As a father, and as a professional in a company that is one-third female owned, I understand the value of raising strong women and supporting their growth and leadership skills," said Kvarøy Arctic CEO Alf-Gøran Knutsen. "We hope these scholarships are an example of how our industry can uplift the next generation, and serve as an inspiration for other companies that support our diversity and impact goals."