Kvarøy Arctic appoints sales chief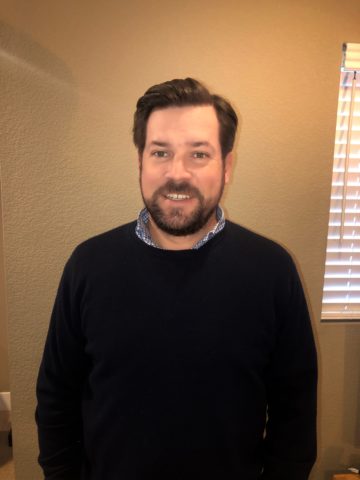 Kvarøy Arctic has appointed Chris Cumming as its first Vice President of Sales. The family-owned sustainable Atlantic salmon producer is based in Northern Norway but its produce retails in the US, where Cumming is based.
Cumming was most recently Senior Sales Manager at Pacifico Aquaculture and has more than 15 years' experience working in fish and seafood including sales roles with Verlasso, Shamrock Foods, and Seattle Fish Company.
"We are at a stage in the growth of our business where we require a larger coordinated effort to meet the demand for sustainable and nutritious seafood," said Kvarøy Arctic CEO Alf-Gøran Knutsen. "With Chris, we've found a leader who understands the importance of what we do. He shares our belief that we must continue to innovate and find new ways to preserve the environment and animal welfare while expanding our business."
Cumming, who lives in Colorado, said: "Kvarøy Arctic launched their US brand just prior to the pandemic and despite the odds continues to push the boundaries of sustainable aquaculture and what's possible in the American fish and seafood market today.
"They aren't afraid to think way outside the box or to be the first to try new technologies, or implement new farming practices if they feel there is a chance it will improve ocean health and animal welfare. They are a true leader in the space and it will be incredibly rewarding to be part of the team that will keep changing the perception of farmed fish to be positive and more widely accepted by consumers."
Since debuting in February 2020, Kvarøy Arctic has been on sale in the Whole Foods Market chain as well as selling online via FultonFishMarket.com. Its products include smoked salmon in partnership with Santa Barbara Smokehouse, two flavours of sustainable salmon dogs and salmon burgers, as well as frozen club packs for retail.