Krill harvester wins US approval for brain and eye health product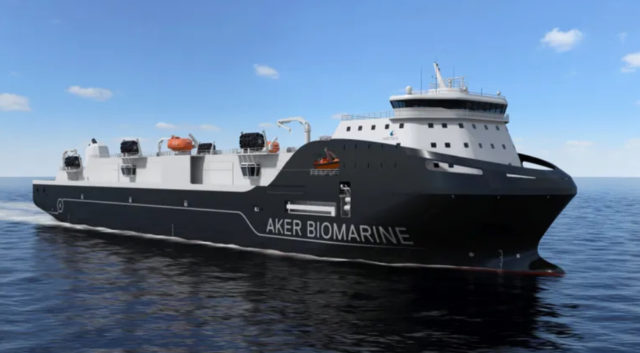 Krill harvesting company Aker BioMarine has won regulatory  approval in the United States for LYSOVETA™,  its  innovative brain and eye health ingredient.
Aker BioMarine, which is recognised as a leading biotech innovator for consumer health, says the ingredient, is derived from krill – which is also used as an aquafeed ingredient.
LYSOVETA is recognised as  a dietary supplement featuring essential nutrients such as choline and Omega 3 in the form of Lysophosphatidylcholine (LPC).
LPC is a molecule with the unique ability to be transported across the blood-brain barrier, containing important nutrients for the brain and eye health.
Aker BioMarine said the approval will allow a commercial launch of the supplement in the US.
It added: "The  company is working with well-established brands to drive commercial opportunities for LYSOVETA."
Launching a new ingredient involves long processes, starting from client testing  and  trials and going all the way to retailer sales and  marketing efforts.
Aker Biomarine said it hopes to  have its first consumer products on sale next year.
Production of LYSOVETA is carried out at  the company's manufacturing plant in Houston, Texas.
Aker BioMarine is now recognised as   one of the world's leading  Antarctic krill-harvesting companies and a leading biotech innovator, developing krill-derived products for pharma, consumer health and wellness as well as animal nutrition.
A recent study also showed that krill can supply key growth elements in salmon feed.