Knox acquires Scotland's largest netwasher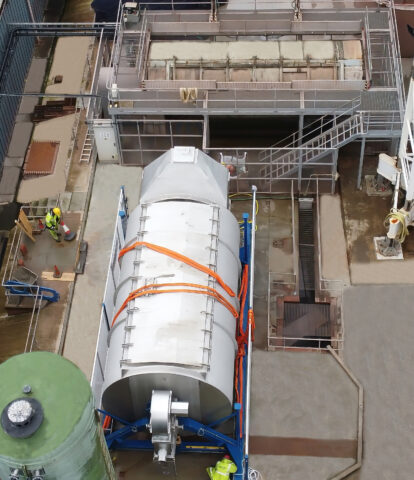 W & J Knox, part of the Selstad Group, has made further significant investment in their Kilbirnie plant with the arrival of a new supersized netwasher with an internal capacity of 70 cubic metres and the ability to handle nets up to 200m in circumference.
The netwasher is the largest in Scotland and one of only a few of this size in the world.
This new purchase is a key part of strategic development at Knox, which also includes a main 16-tonne crane, with the ability to scale up to 20 tonnes, and the commissioning of a closed loop water treatment plant in 2021.
For further details, contact the Knox team on 01505 682511.