Kingfish's US project moves up a gear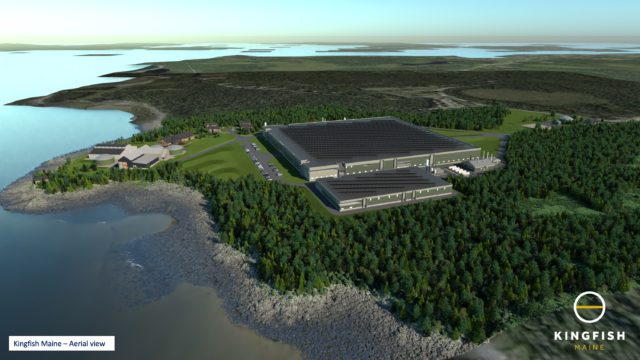 The Kingfish Company's plans for a land-based farm in the US state of Maine have moved another step forward. The Dutch company's North American subsidiary has secured its final critical water-side permit for the project.
Kingfish, which specialises in yellowtail, said the Maine Department of Environmental Protection has now approved the Maine Pollutant Discharge Elimination System Permit for its RAS (recirculating aquaculture system) farm, Kingfish Maine. This paves the way to build a proprietary land-based aquaculture facility near the small  town of Jonesport.
This permit is the second of two critical water-side permits required to build and operate its facility. The company had already obtained the first critical permit, a submerged land lease, last year. The company plans to start production in Maine within the next two years, aiming at up to 8,000 tonnes a year, but with the capacity to go higher.
Kingfish Maine's farm will be similar to the system operated by the parent company in the Netherlands, using the same advanced technology solutions to minimise the impact of effluent. This latest permit evaluates the facility's discharge to ensure that Kingfish Maine will maintain the water quality of the area, based on the location of the discharge point and the make-up of the effluent water.
Last month the subsidiary said it was continuing its partnership with the global engineering group Ramboll through the complete design and engineering phase.
Ohad Maiman, founder and CEO of Kingfish said: "Based on collaboration with Ramboll over the past year, and their experience with RAS facilities in Scandinavia, we are confident in this global partnership and the anticipated operational results of our advanced RAS technology facility in Maine."
Kingfish also recently confirmed a US nationwide retail ASC certified product launch with stores owned by the Whole Foods Market chain and, in the Netherlands, with leading retail chain Albert Heijn, which will sell the company's skin-off, deboned yellowtail portions.