Kingfish sells out, hits new production record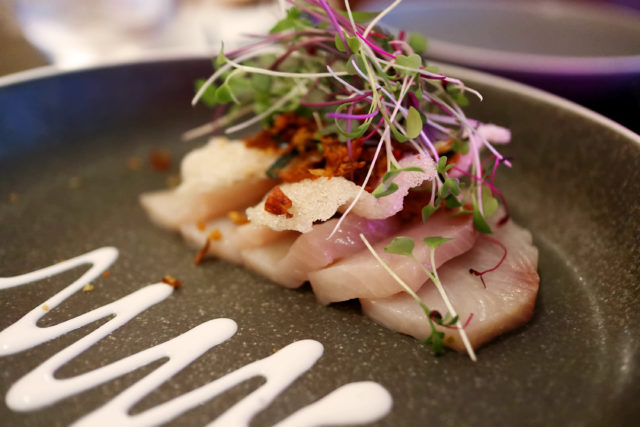 The Kingfish Company says it is selling its variety of yellowtail almost as fast as it can produce it.
The Dutch fish farming business presented its second quarter results yesterday and announced that despite increased harvest levels, its current production capacity is sold out.
The company is expanding its facility in the Netherlands, and the development of a new US site in Maine is progressing as planned. Just over a week ago the Kingfish Company secured a final waterside permit for farm in Maine. This week it announced record 2021 Q2 sales, production and harvest levels. It also achieved a higher sales price while its production capacity ramped up.
Company CEO Ohad Maiman said: "We are proud of our team which has delivered over three years of successful and continuous system operation. In the second quarter, we have seen improved output from our hatcheries and record production in the Netherlands, achieved a major milestone in the development of our US farm in Maine by securing the second and final water side permit, and launched retail ready branded products with Whole Foods Market and Albert Heijn."
During the quarter, Kingfish set a new production record with 268 tons of growth, an increase of 17% over the previous quarter.
The company added: "Stocking of the new system was completed in Q2, bringing total installed capacity to 1,250 tons per year. Productivity was 0.62 kg per cubic meter per day, down from 0.70 the previous quarter as significant newly stocked system capacity matures."
Compared with Q1 this year total sales in grew by 56% to €2.3m and by 42% to 197 tonnes in whole fish equivalents.
Earlier this week, Kingfish announced the appointment of Lauren Enz as Vice President of Sales, US. In this newly-added position, Enz will lead US market development and expansion for The Kingfish Company, a pioneer and leader in sustainable land-based aquaculture. She brings more than two decades of seafood sales and leadership experience to The Kingfish Company, having previously served as VP of Business Development at Mark Foods and Director of Seafood Purchasing at Darden Restaurants.
Enz said: "In my career, I've had a passion for sharing the unique stories and experience of the seafood industry. The passion Kingfish has for their amazing story of Dutch Yellowtail is extraordinary. I'm humbled and honoured to lead the US sales team in sharing their story."