Kingfish sales up 14% for Q2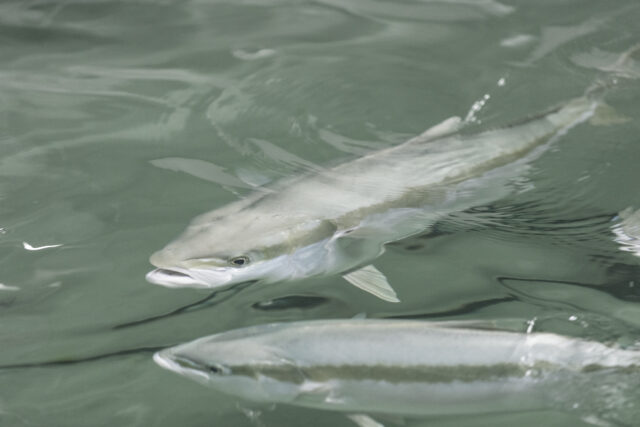 The Kingfish Company has reported a 14% increase in second quarter sales for its farmed Dutch yellowtail.
Sales were up year on year during the quarter to €5.6m (£4.8m) while revenues per kilo increased by 19% to €14.80 (£12.80). The total volume sold was 377 tonnes.
Kingfish CEO Vincent Erenst said: "We reached important milestones in the past few months, financially as well as operationally: we have started operations of the Phase 2 grow-out systems and celebrated record production at our facility in Kats.
"We have also secured additional financing which will provide full funding until we reach positive cash flow. Our priorities now are to finalize construction of Phase 2, continue to improve operational performance, and increase sales volumes to reach profitability."
The total standing biomass increased by more than 25% to 512 tonnes with an all-time high net growth of around 195 tons in June alone, and 512 tonnes net growth in the quarter.
This, said Kingfish, shows the excellent performance of its systems as well as the faster growth of the third generation of fish.
The company said its management remained positive about the outlook for the company . With financing secured for completion of Phase 2 and the path to profitability, it could now focus fully on growing the business and optimising operations.
The statement added: "The group capacity will more than double after the new extension of the farm in Zeeland is fully commissioned, enabling us to meet the growing demand for high-quality yellowtail kingfish.
"The company expects to benefit from the scaling effect and further improvement in operations and productivity, to become profitable and cash positive. Where the current focus is on completion of the Zeeland project, management continues to develop expansion plans in the US and Europe."