Kingfish Q2 sales more than double year on year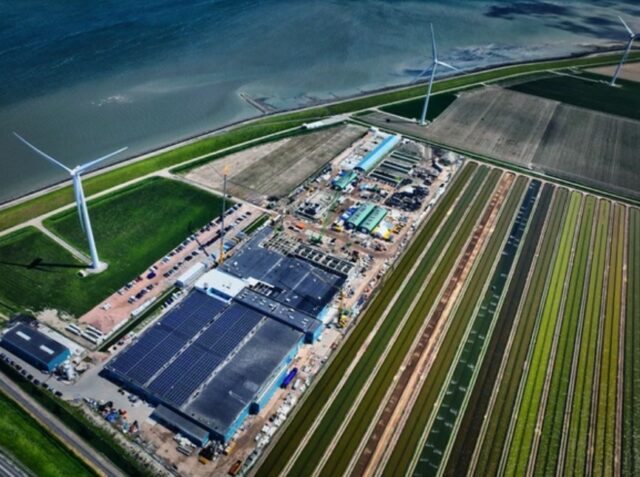 The Kingfish Company more than doubled its sales during the second quarter of 2022, the Dutch Yellowtail fish farmer announced in a trading update today.
Driven by continued strong demand for Yellowtail in both Europe and the US, revenues increased from €2.3m (£1.95m) in Q2 of 2021 to €4.8m (£4.06m) for the same period this year.
A Kingfish announcement said: "[We have] achieved an important milestone as The Kingfish Company is now EBITDA-positive for the Netherlands operation."
Three weeks ago the group received US federal approval for its proposed new Dutch Yellowtail facility in Jonesport, Maine. The new farm will serve as Kingfish's first production site in the US as the company looks to replicate its successful operation in Europe and establish significant local sustainable seafood production for US retailers and food service.
The company, which produced 402 tonnes during the period, said the average Q2 sales price increased by 12% year-on-year with the average realised price improving for both large and small fish.
CEO Ohad Maiman said: "The second quarter of 2022 was a strong quarter for The Kingfish Company, seeing sales doubling, average sales prices increasing by 12% YoY, while achieving record production and sector-leading productivity. "
Kingfish said it is continuing the expansion of its facilities in Europe with a system installation and construction entering its final stage at its Zeeland plant. In the US, all state and federal permits have been secured for the planned new facility in Maine.
CEO Maiman added: "We are pleased that we have received the US Army Corps of Engineers permit, which is the federal permit required for the new facility in Jonesport.
"We are now in the last phases of design and contractor bidding selection is underway in Maine.
"This quarter our hatchery team in Zeeland (Netherlands) packed and transported 2,000 fingerlings to our new hatchery facility site in Maine."