Kingfish on course for record 2023, says CEO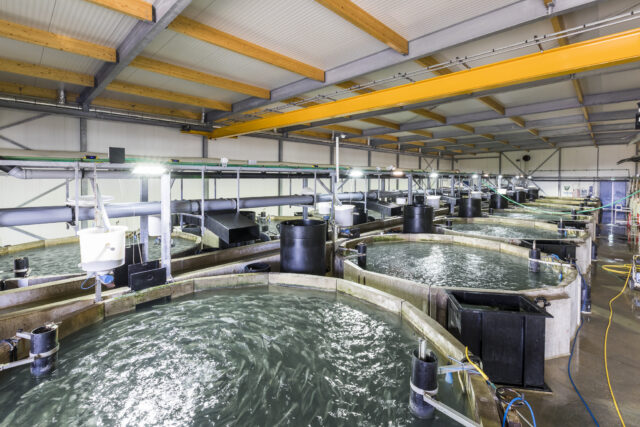 The Kingfish Company achieved record production results last year  despite several  external political and economic challenges, CEO Vincent Erenst tells shareholders in the company's 2022 annual report.
The yellowtail producer also significantly improved sales while bringing its Netherlands phase two facilities  close to completion and making major progress with its Maine, USA project.
Sales for the year increased by 81%, reaching €18.7m (approximately £16m).
Erenst, who took over as CEO in February this year said: "Last year we achieved a new production record of 1,511 tons of growth and sector leading productivity of 0.75 kg/m 3/day.
"Productivity further increased with the third generation of fingerlings showing improved growth resulting in increased harvest size.
"Mortality levels remained low and there were no mass mortality events. The phase 2 hatchery is nearly complete with a successful start of operations in Q1 of 2023."
He said Kingfish was able to almost doubled output and sales, while the average sales price per kg increased by 15%.
"Market demand for high value Dutch Yellowtail is strong in both Europe and the United States, with products being sold in 21 countries by high end foodservice distributors and leading retailers such as Whole Foods, Conad and Auchan," he added.
Last December  the operation in Maine, USA obtained the local building permit from the Jonesport Planning Board and is now fully permitted by Local, State and Federal regulatory agencies.
Brood stock was successfully shipped to the US and the fingerlings that were already shipped there were  doing well with a first harvest planned for this summer.
Highlights for the first quarter this year include :-
• Record sales in Q1 2023 with €5.6m (£4.9m) revenue up 55%  against  last year
• Average revenue/kg at €15.1, up €0.6/kg vs. Q4 2022, driven by solid demand and larger size fish
• Steady production of 421 tons, and consistent sector leading productivity at 0.86 kg growth/m3/day
• Netherlands  Phase 2 hatchery in operation since January. Grow-out facility nearing completion and will be commissioned in tranches from May till Sept 2023
• US Maine first sale of trial batch of locally produced fish. Broodstock shipments from Netherlands  completed.
• Sales volume up 18%  year on year to 375 tons. Solid demand in all markets, both in food service and retail, driven by high product quality and customer satisfaction.