Kingfish Maine sees final building permit approved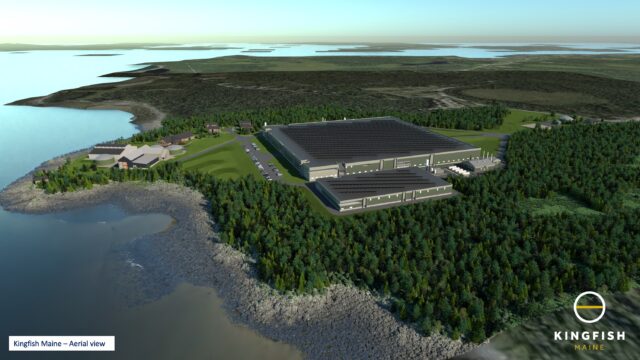 Yellowtail producer The Kingfish Company has passed the last test for its project to build a land-based fish farm in Maine, in north east USA.
In October, the Jonesport Planning Board gave initial approval to Kingfish's local building permit. The permit conditions were formally approved and adopted in a final meeting this week. Kingfish Maine is now fully permitted by local, state and federal regulatory agencies, the company said.
Kingfish Maine is a wholly-owned subsidiary of The Kingfish Company, which already operates a RAS (recirculating aquaculture systems) farm producing yellowtail kingfish in the Netherlands.
Once the Jonesport facility is fully operational, the company said, Kingfish Maine will be the largest producer of Yellowtail Kingfish in the US.
Ohad Maiman, Founder of the Kingfish Company: "From the introduction of our project to the town three years ago to the final building permit approval this week, we have received overwhelming support from Jonesport residents.
"We are excited for what the future holds in Maine – bringing our sustainable land-based technology to the US, in a community where we can partner for growth."
Last month, Maiman announced he was stepping down from his role as CEO of the company to take up an advisory position.  He pledged that would continue to support Kingfish as "an active founder".