Kingfish Company saw sales jump by a third for Q4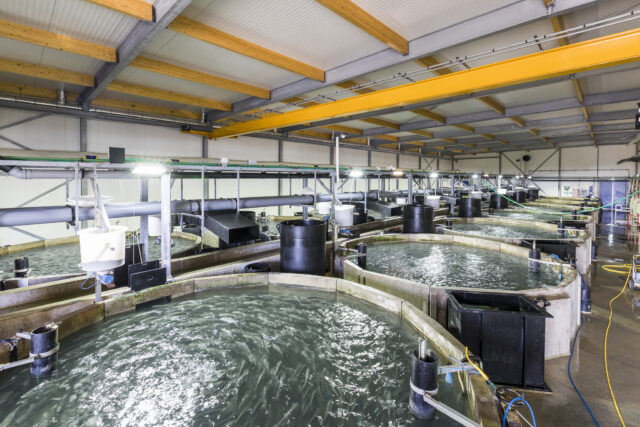 Land-based aquaculture group The Kingfish Company has reported its highest ever sales figures. Its report for the final quarter of 2022 shows that revenue reached €50m (£44m), up by 34% on Q4 2021.
In 2022, the company produced a record 1,511 tons of high value yellowtail kingfish (Seriola). For the full year 2022, it increased sales by 82%. At the same time, the average sales price achieved increased by 14% to €13.1/WFE kg in 2022, the company said.
The Kingfish Company achieved 395 tons of net growth of high-value yellowtail kingfish in Q4 2022, compared to 324 tons of net growth in the same quarter of the previous year.
The company's existing plant, in Zeeland, Netherlands, has now reached maximum capacity, so further growth will depend on the site's Phase 2, which has already started production of fingerlings. Commissioning of the hatchery started earlier this month.
The company said: "The significant volume increase is expected to result in material improvements to unit economics, building on an already strong basis."
Meanwhile the company's US operation in Maine has obtained the local building permit from the Jonesport Planning Board in December, and has been granted permits by local, state and federal regulatory agencies. The company said it has successfully shipped broodstock to the US, and the fingerlings that were already shipped to the US "are doing well and growing fast".
Earlier this month, The Kingfish Company completed an equity fundraising exercise, raising gross proceeds of approximately €35m (£31m) through a private placement and a subsequent offering.
Hans den Bieman, interim CEO of The kingfish Company, said: "We are proud of our team which has delivered five years of successful operational results with continuous improvements, confirming the name plate capacity of our facility. We have seen productivity increase with the third generation of fingerlings, increased size of fish, and no mass mortality events. We are now ready to launch capacity for phase 2 and we are delighted that we have started commissioning the hatchery in January."
Den Bieman was appointed as interim CEO following the departure of founder and CEO Ohad Maiman in 2022. Vincent Erenst is set to take up the role of CEO as of 6 February.