Kingfish Company sales up 90% for Q3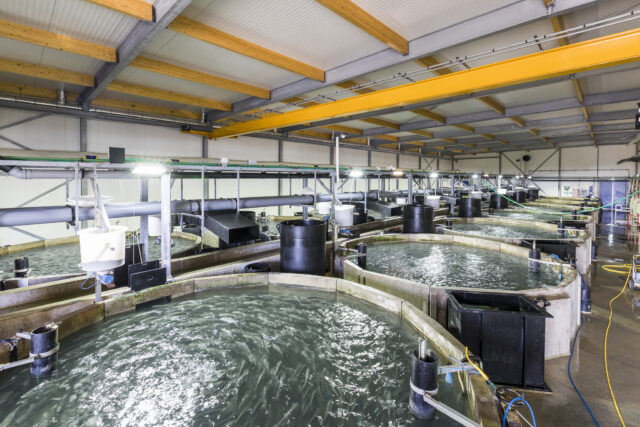 Land-based aquaculture business The Kingfish Company has reported third quarter sales up by 90% year-on-year.
The company's update for Q3 shows that sales reached €5.5m (£4.8m) in the period, helped by strong demand and increased sales prices. for large fish (+25% YoY) reaching an average price per kg WFE (whole fish equivalent) of €17.10 (£14.86), and for small fish (+14% YoY) €12.10 (£10.51) per kg WFE.
The company says that demand continues to outpace its production capacity.
In terms of tonnage sales were up 69% WFE to 392 tonnes. The company produced 374 tonnes of net growth of high-value yellowtail kingfish in Q3 '22, compared to 334 tonnes of net growth in the same quarter of last year (first quarter at full run-rate of current installed capacity).
The Q3 business update does not disclose profits/losses.
The Kingfish Company produces yellowtail kingfish at a RAS (recirculating aquaculture system) farm in Zeeland, in the Netherlands, and has received state and federal permits for an 8,500 tonne plant in Maine, USA.
The company is raising €35m (£30.4m) through an equity raise, which is fully subscribed and guaranteed for all three tranches, in addition to a new lease facility and a €5m revolving credit facility. The funds will be used to develop the Maine site and expand Kingfish Zeeland. For the latter, fingerlings have been produced for pre-stocking a second phase of the plant, with production due to start in early Q1 next year.
CEO Ohad Maiman said: "The third quarter of 2022 was another solid quarter for The Kingfish Company, where we have stabilized at full capacity run-rate for phase 1 [of Kingfish Zeeland]. We are now ready to launch capacity for phase 2, which is nearing completion. We are pleased to report another quarter with strong sales growth, significant sales price increases, particularly for large fish, while achieving robust steady production and consistently high productivity."